Don't worry these books are actually good.
🥇 Top 5 Books
I read 39 books this year so far. About to finish the 40th this week! I narrowed it down to my top 5 die-hard books of 2022.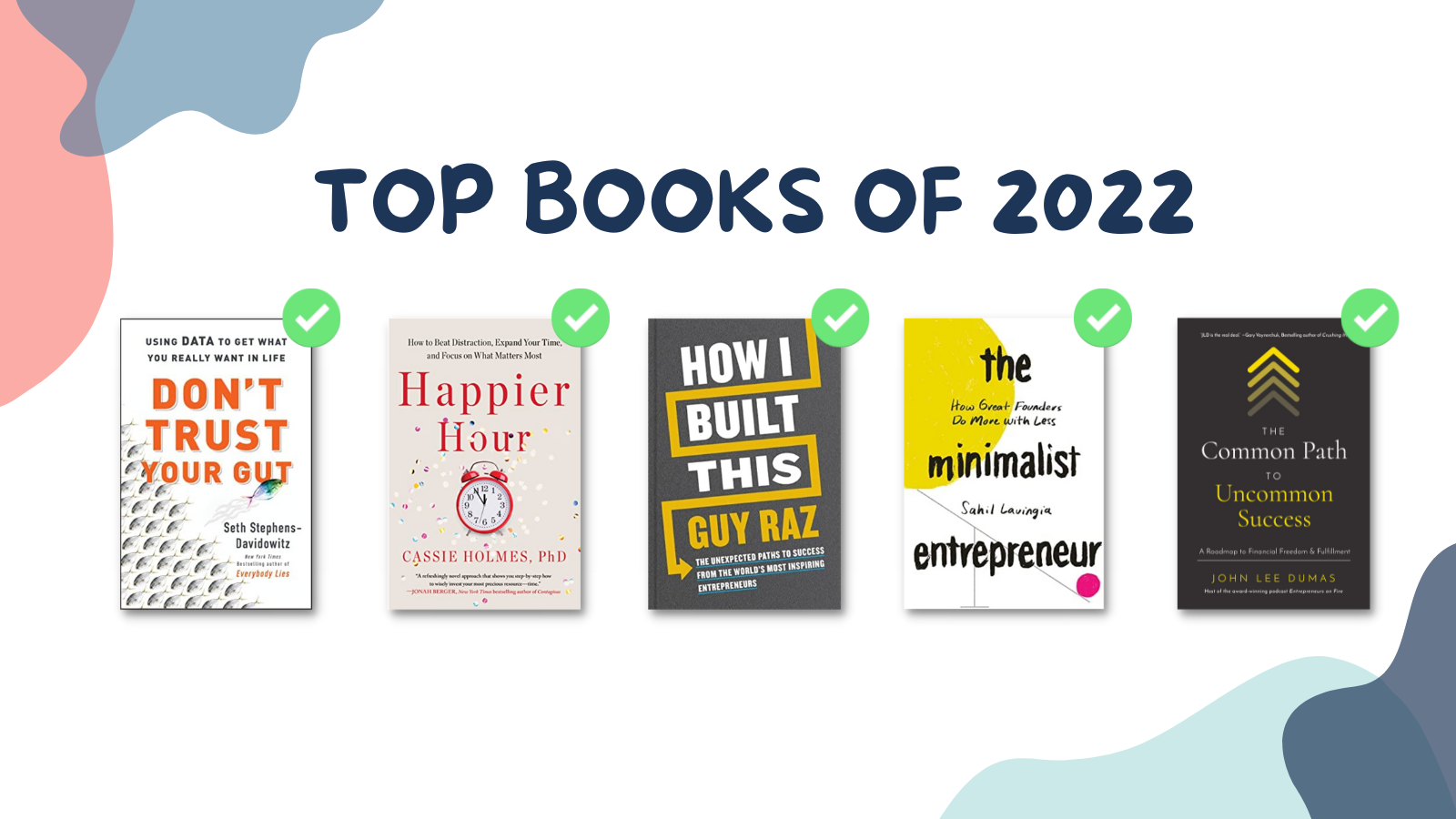 📊 Don't Trust Your Gut
This book uses data science to answer some of the biggest questions like how to get more dates (looks really do matter - ouch!), what industries make the most money (real estate), and what activities actually make you the happiest (sex lols).
⏰ Happier Hour
In this book the author makes you track your time for a week and actually rate it - it pairs super well with the previous book I mentioned. And then you create a schedule based on your data - I made a whole video about it coming out on my youtube channel in a few weeks!
🚧 How I Built This
This is a book about terrifying business stories. Honestly, it made me feel so much better about mine. You will read about how Airbnb put thousands of dollars on credit cards and nearly failed. How Allbirds shoe company got started. And tons of other companies. It was fascinating.
🚀 The Minimalist Entrepreneur
The author is the creator of GumRoad which is where I sell online digital products. It is a feel-good book about how you don't need fancy shit to start a business.
👣 The Common Path to Uncommon Success
This guy actually built a super famous podcast called Entrepreneurs on Fire. I felt like this was a super underrated book. Horrible name but had really good tips on how to start a creator business.
🔮 Future Books
Here are some books I am starting in 2023 - yes I already have a plan 🙄
Fun Fact: The Pathless Path was sent to me by the author himself - which is very freaking cool! 😎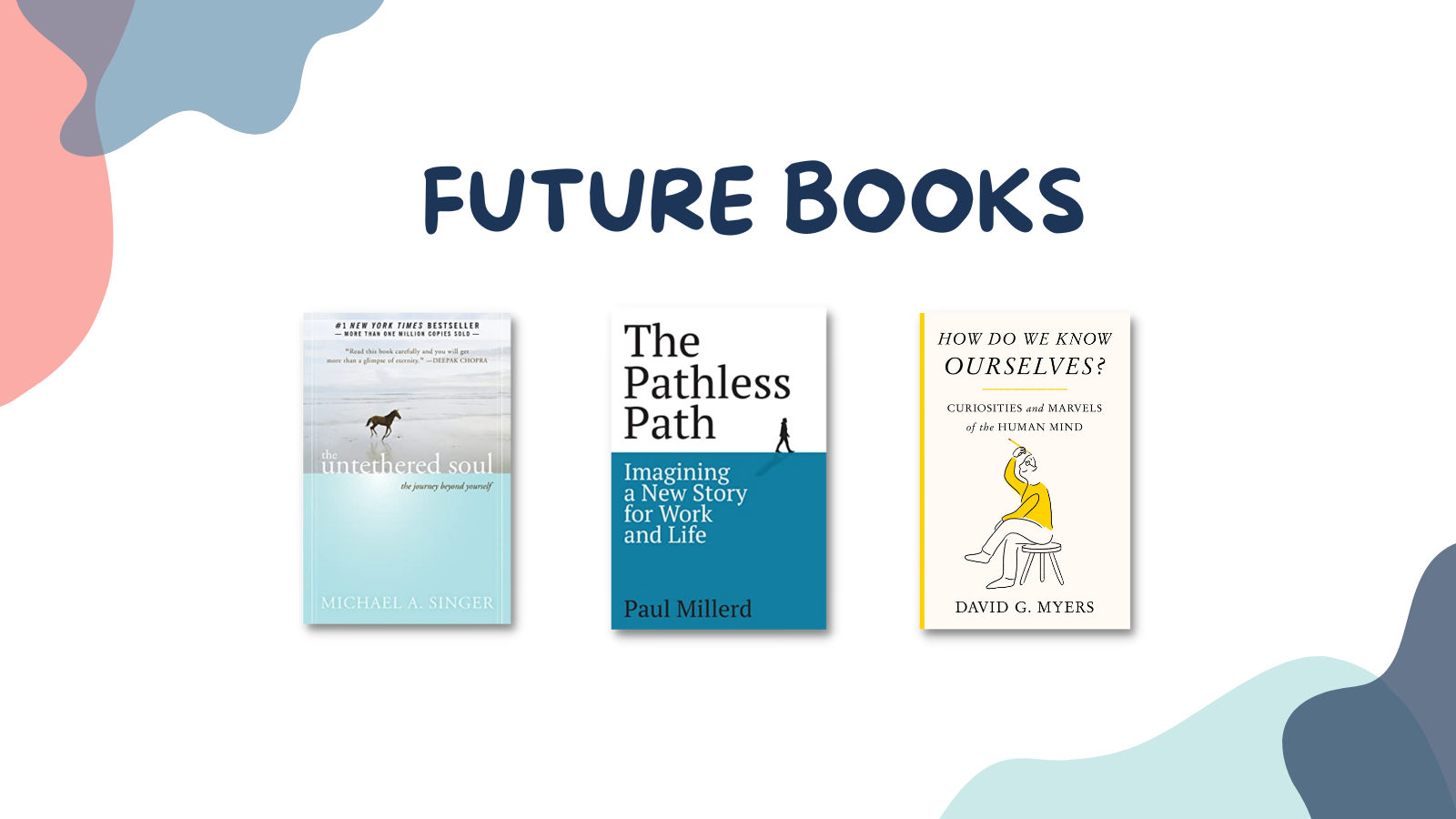 🎬 Best Books of 2021
I did do a video on my best books the year prior if you are interested.