What am I paying for?
🧠 Operations
There is only one notetaking, tracking and operational software you should use. Its Notion. Plus, its free.
I use the KanBan setup the most. It just streamlines your process. It also helps you figure out what tasks are backlogged or slow. In this screenshot, it is hinting at the fact a lot of my videos are stuck on Thumbnails.
🥊 Competitors
There are a few other software suites that are similar that I have wanted to try. Within the next few months I will do a few trials and see what I like most.
Monday. com
Tana
Airtable
Trello
Microsoft Planner (I have used this one, its not great)
💌 Email
I have (2) email domains. I know. I didn't think it through. 🤦‍♀️
📩 Gmail
My @itsjustliz domain is from Google domains. You can add this into a business account easily for $12/month. I tried it, and everyone in content creation loves Google.
📧 Outlook
However, Gmail is just messy. I'm sorry. It is. Outlook is my preferred email provider. So I recently linked my @rowelabs domain from Google domains to Outlook. Things feel much cleaner. I will most likely deactivate the Gmail one once I switch everything over.
🤖 Automations
I use (3) different automation services.
Power Automate (Microsoft)
This is my email automation tool of choice. Especially moving documents on my computer or saving documents from emails. This is the best one to use. But you have to have a Microsoft Business account.
Make. com
If you have a ton of automations, this is the cheapest platform to use. Very similar to Zapier.
🔗 Make Link: https://www.make.com/en/register?pc=lizrowe
Zapier
I hold all my free automations on Zapier. Currently my most used is automating my YouTube videos to Twitter.
💸 Accounting
For accounting there is basically one main player. QuickBooks. I use it to send invoices, categorize income, categorize expenses, and manage the cashflow of my business.
It's got these fancy charts and graphs. Here is a snip from today.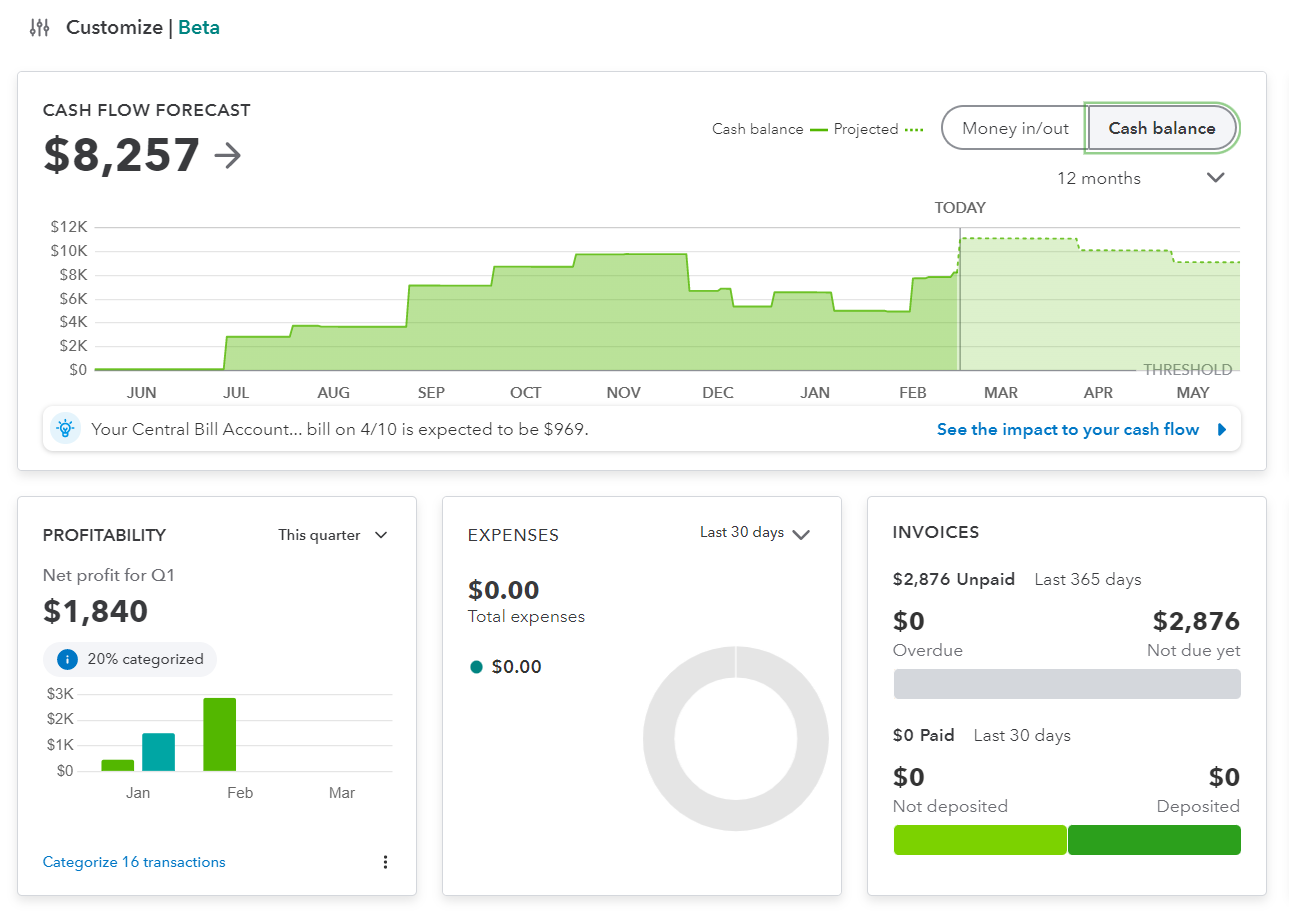 🌐 Website
I use Ghost for my website and newsletter. I tried to make a website myself - even took a bunch of coding classes. But eventually I just wanted to focus on the content instead of constantly updating bugs.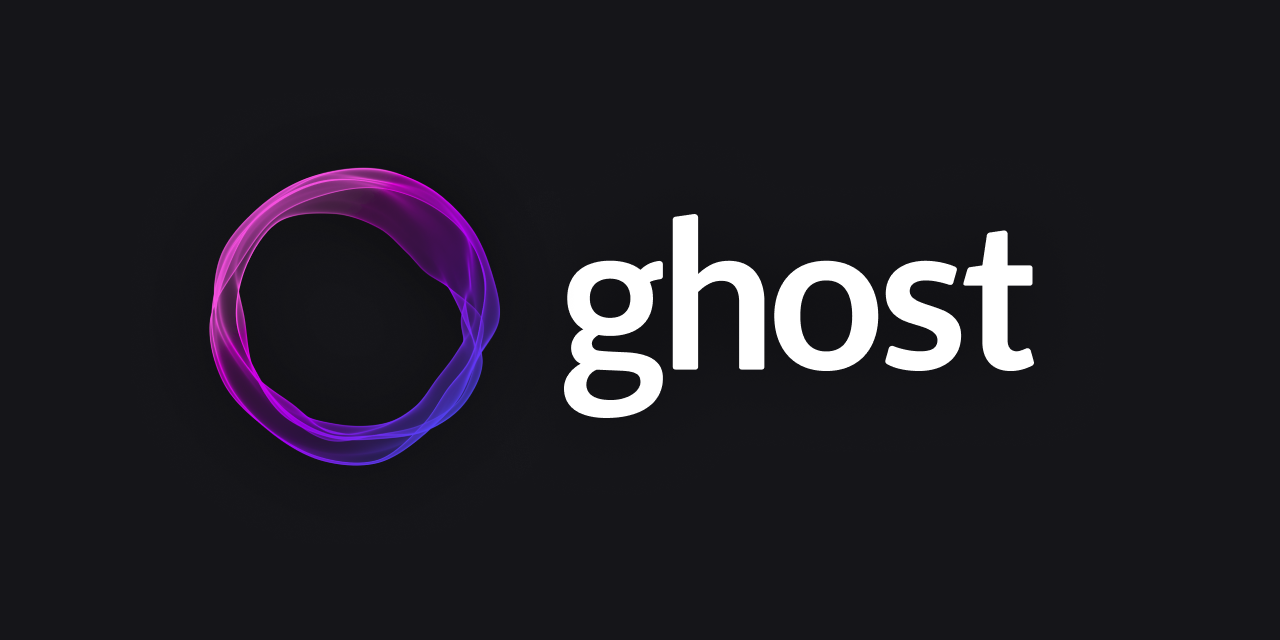 🔎 Behind the Scenes
Currently, I'm on a deep dive into thumbnails. Which is my least favorite activity. Who wants to see themselves in every unattractive pose possible? lol.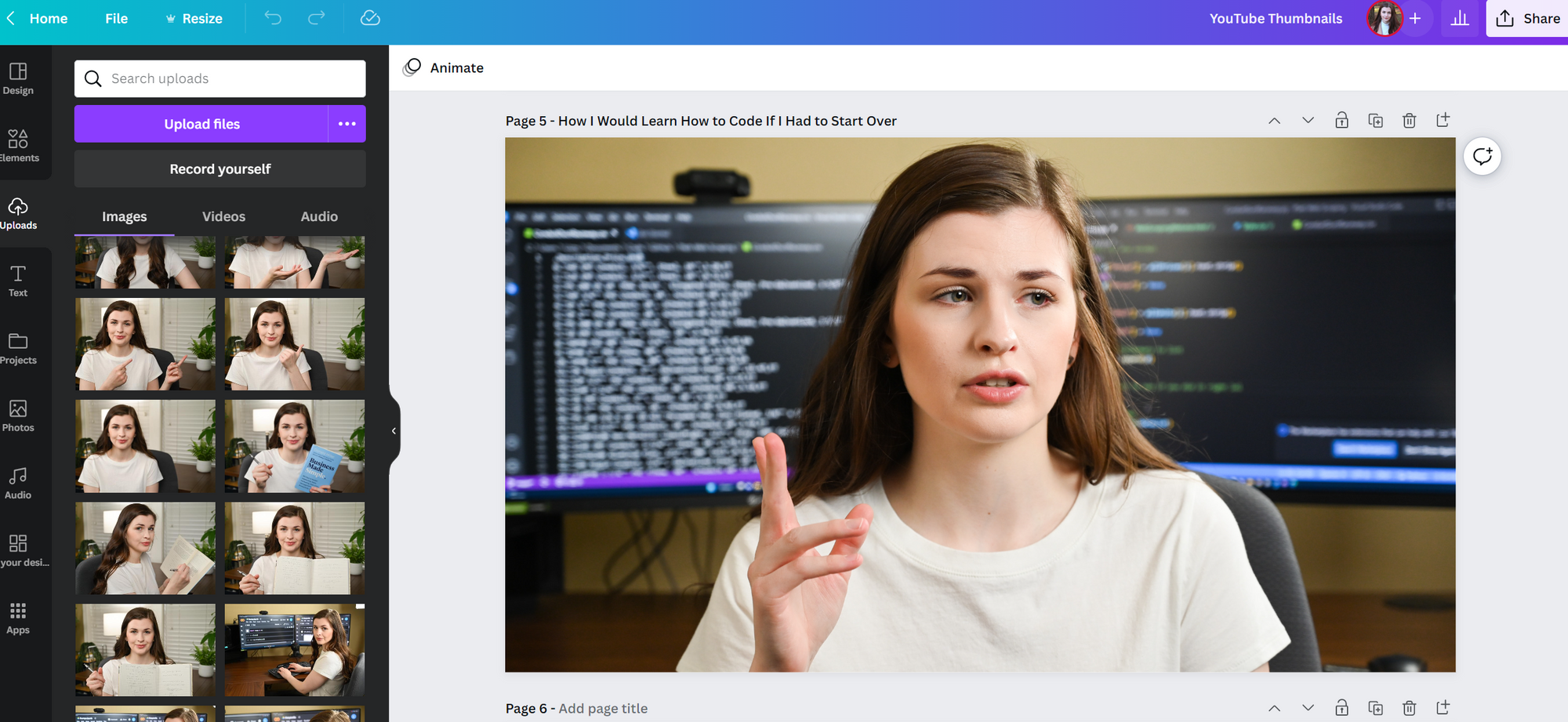 I have a total of (10) videos ready to be posted. But they all need a Thumbnail. I am having my best friend Marshall come over next weekend to take more cringy photos of myself. Think twice before doing content creation! 😭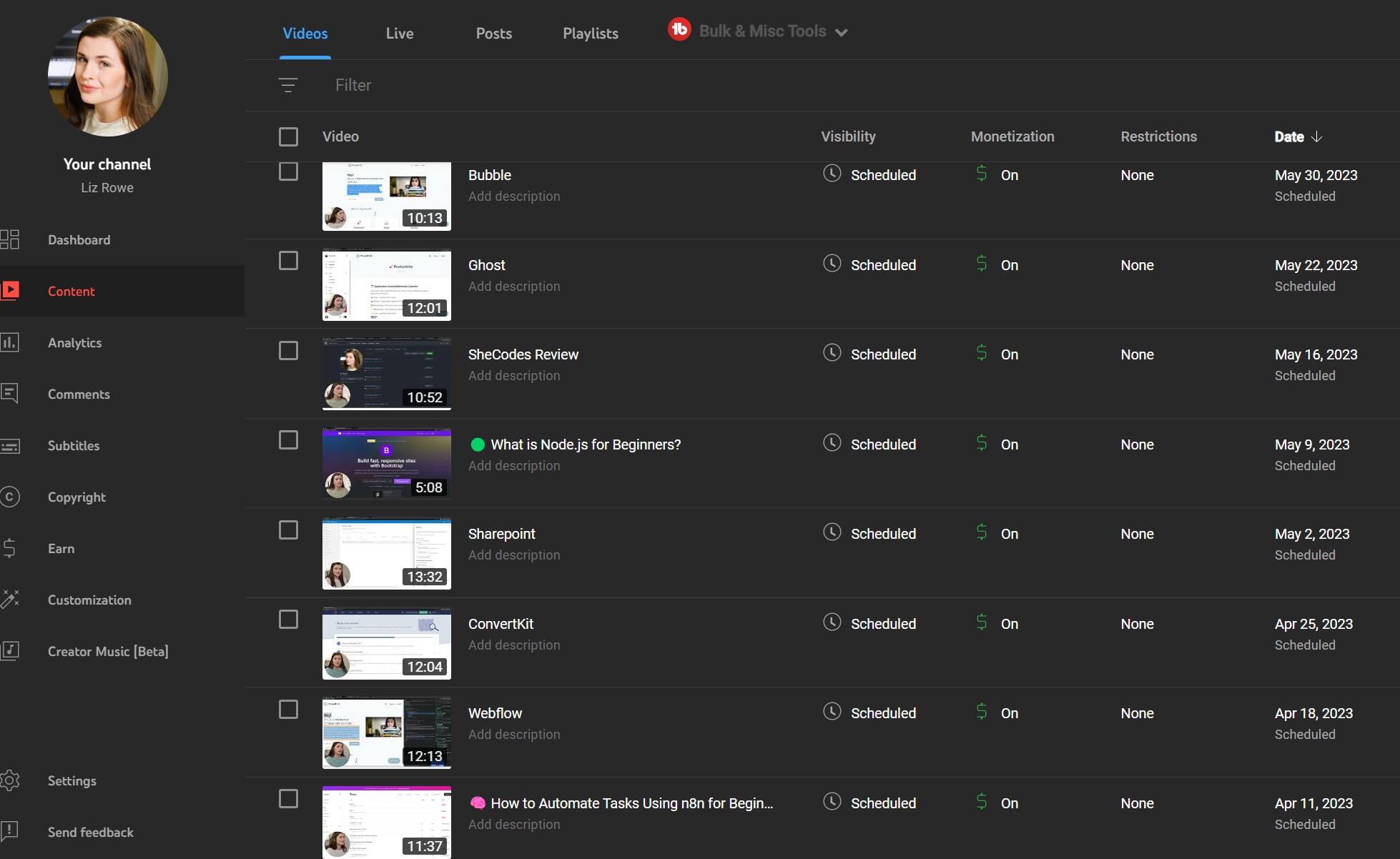 🎬 Latest Video
I love filming videos that break down how to do something hard and put it in a normal non-gatekeeping language of course. 😂