🛠️ Skillshare
I have (3) classes hosted on Skillshare. It is basically like a structured & paid version of YouTube.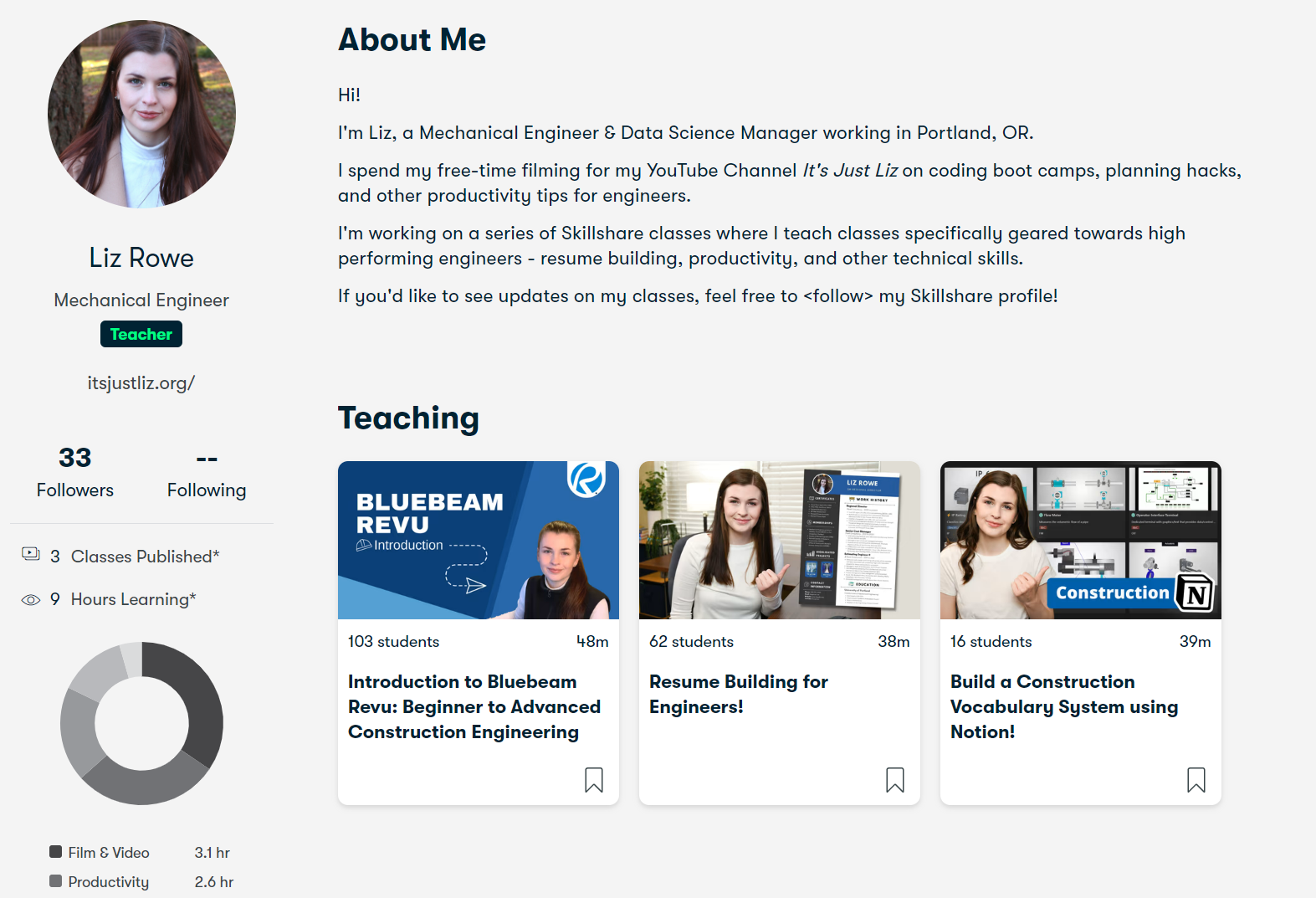 🚧 Introduction to Bluebeam Revu
This class goes over a construction PDF software called Bluebeam Revu. I have been working in the semiconductor manufacturing construction industry for 3+ years and wanted to have a class that goes through the basics of what I have learned.
📃 Resume Building for Engineers
Resumes have shifted away from Word documents and are now looking more like professional graphic designs. I teach how to make an aesthetic resume using software called Canva.
💻 Construction Vocab System Using Notion
This class uses a software called Notion to set up a vocabulary database specifically geared for the construction industry.

🔗 Links
Free Trial: https://www.skillshare.com/r/profile/Liz-Rowe/261927716?gr_tch_ref=on&gr_trp=on
📝 Teachable
I wanted to leave behind a class about how I set up my business - all the hoops I had to jump through to file the LLC, set up the accounting, and most importantly create a profitable business.