📝 What is Skillshare?
Skillshare is a subscription website where you get access to online courses. I have been paying for Skillshare for about (3) years now. I also have (3) courses of my own on the platform as well!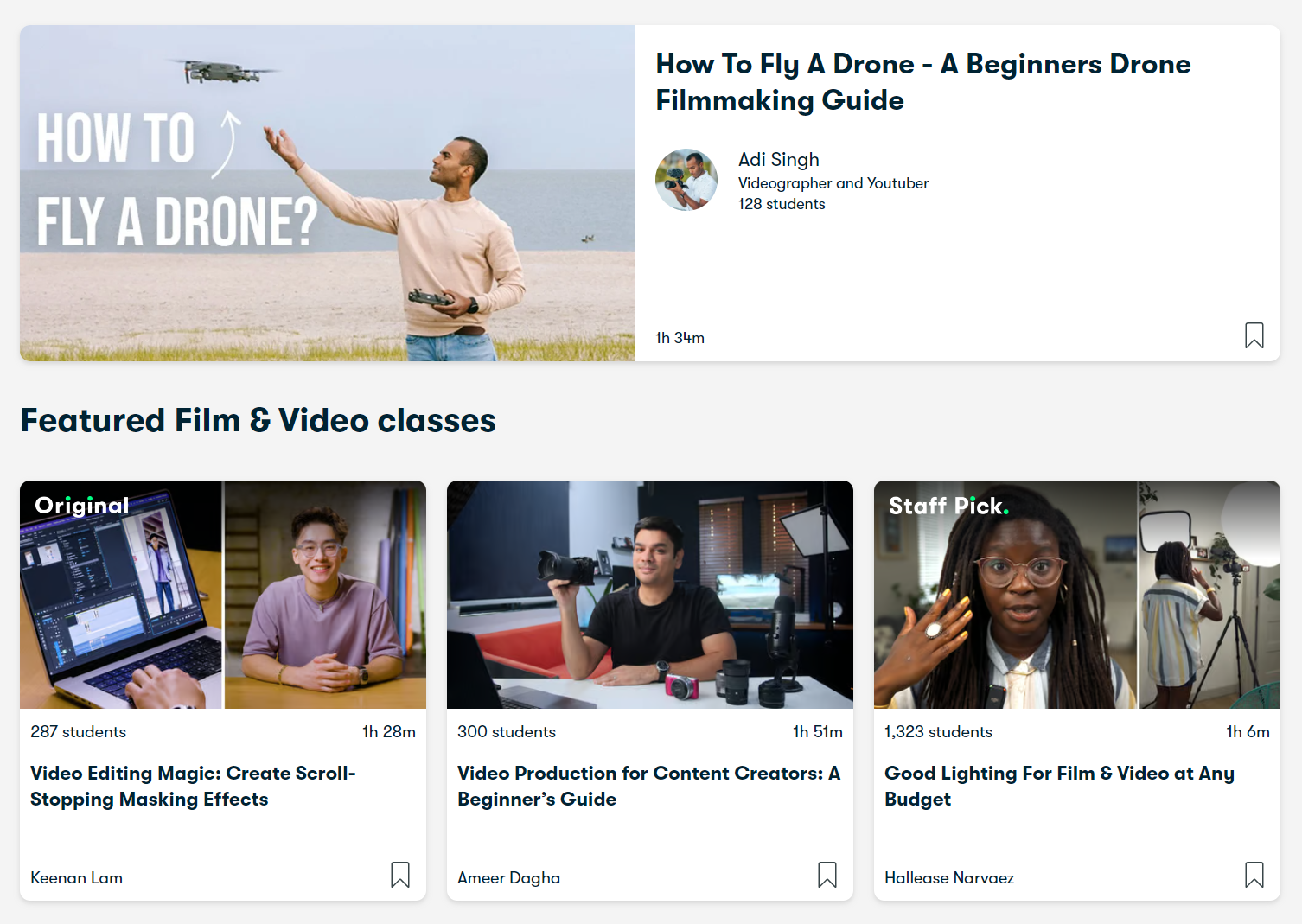 🔗Link: https://www.skillshare.com/en/r/profile/Liz-Rowe/261927716?gr_tch_ref=on&gr_trp=on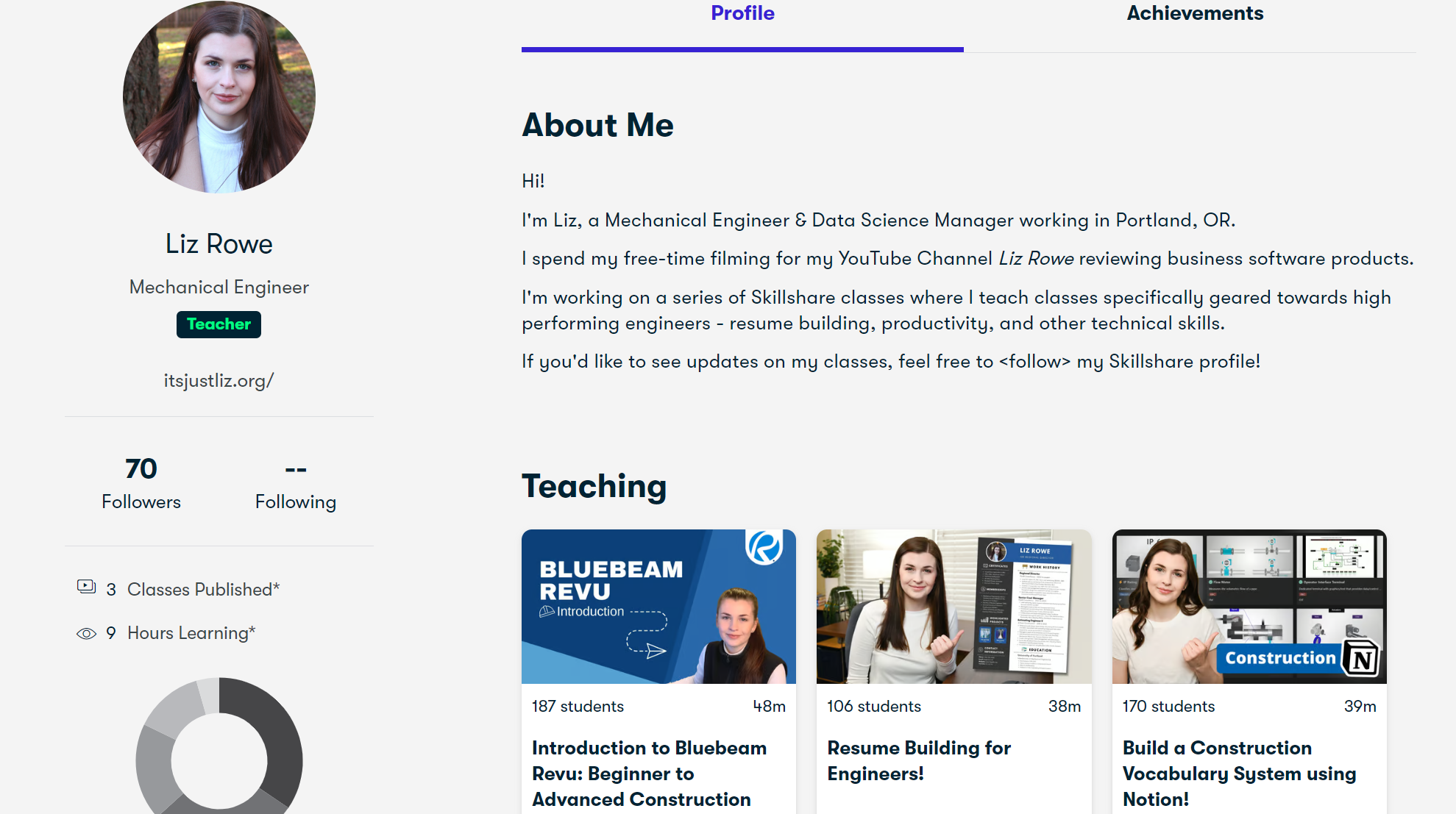 📷 Steps to Build a Course
There are mainly (4) steps to building a course on Skillshare.
✍🏼 Write Out Your Scripts
Use Notion to plan your course. Here is an example of my latest script writing for a QuickBooks Accounting course (both my parents were CPAs 😉).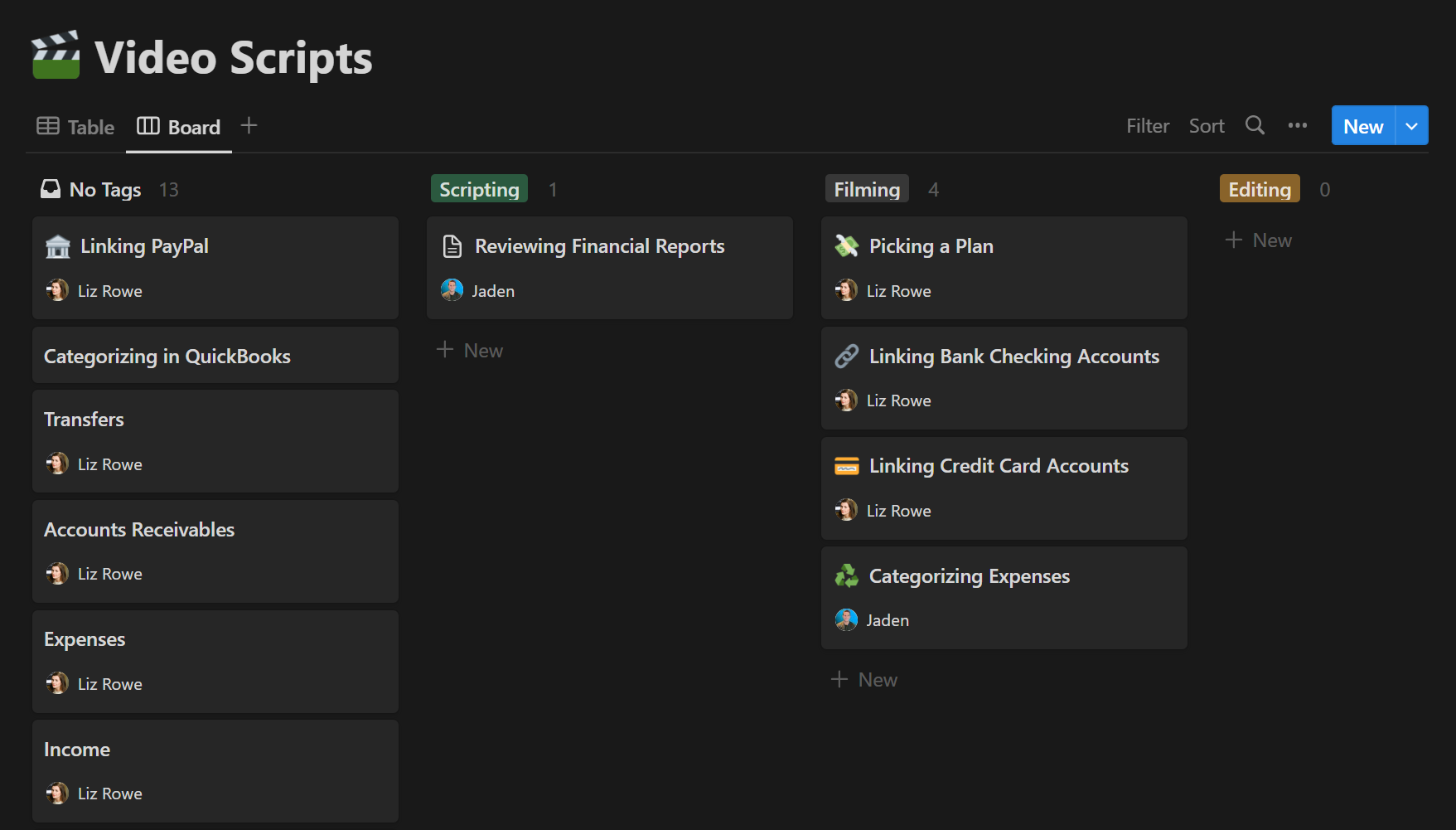 📷 Film Your Course
When you go about filming. Keep it simple. Have either an external camera (Nikon, Canon, iPad) or use your webcam. As for audio, use an external mic (Rode) or a USB mic (Blue Snowball).
Try to film it all within one weekend - or you will lose motivation. 2-3 days of filming maximum. Otherwise you will risk scraping the project - as I have done many times in the past 😅.
🎞️ Edit Your Course
I have an editor. But I didn't used to. Use Camtasia if you are just starting out. If you are more of a pro - use Adobe Premiere Pro. Or you could outsource it on Fiverr or another platform.
🏁 Post Your Course
Lastly, post your lessons on Skillshare. You need to Create a Class first and then you can start uploading everything. Make sure you review the requirements first!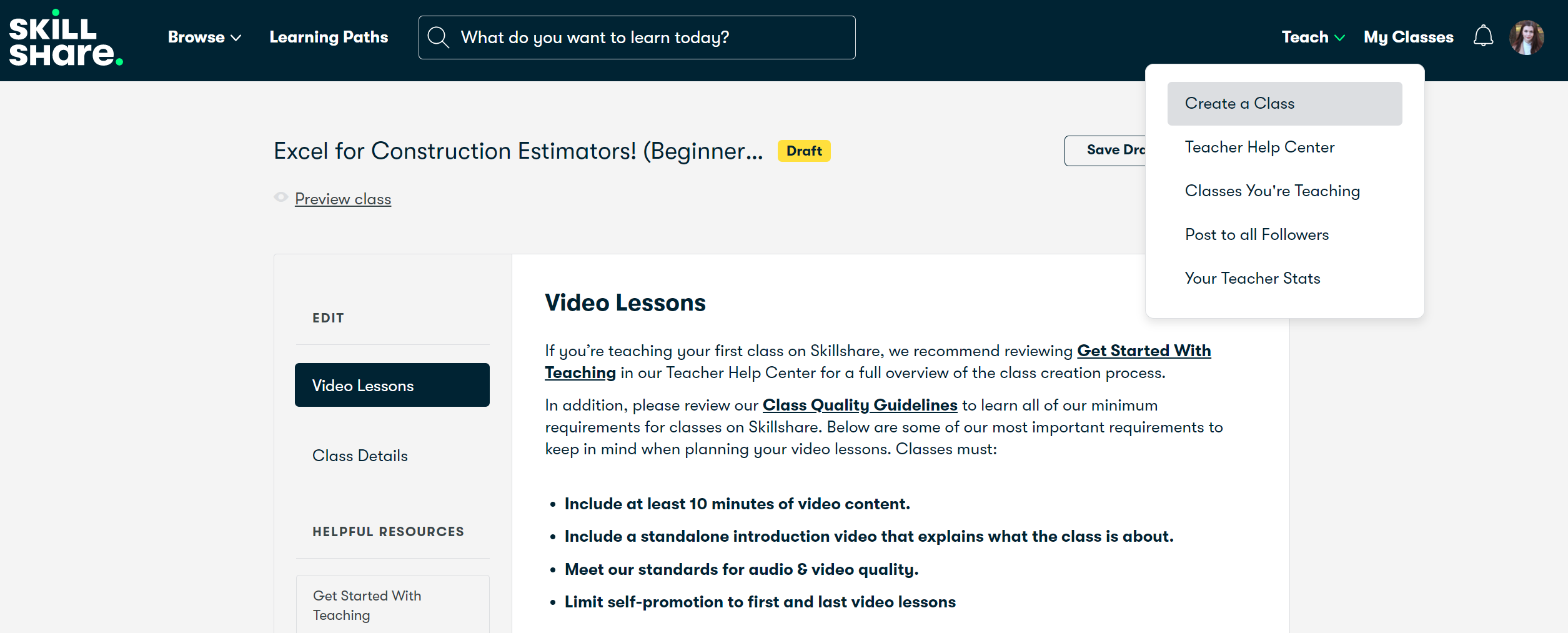 🛑 Requirements
In order to post a class on Skillshare you have to follow these guidelines:
Include at least 10 minutes of video content
Film a separate introduction video / trailer for your course
Have good audio and video quality
Limit self-promotion to the first and last video lessons
☁️ Posting a Course
I am just now starting to post my content for my Excel for Estimators course. When you upload the videos to Skillshare - they will take 30 minutes to process. Sometimes they fail - error - but just delete and retry.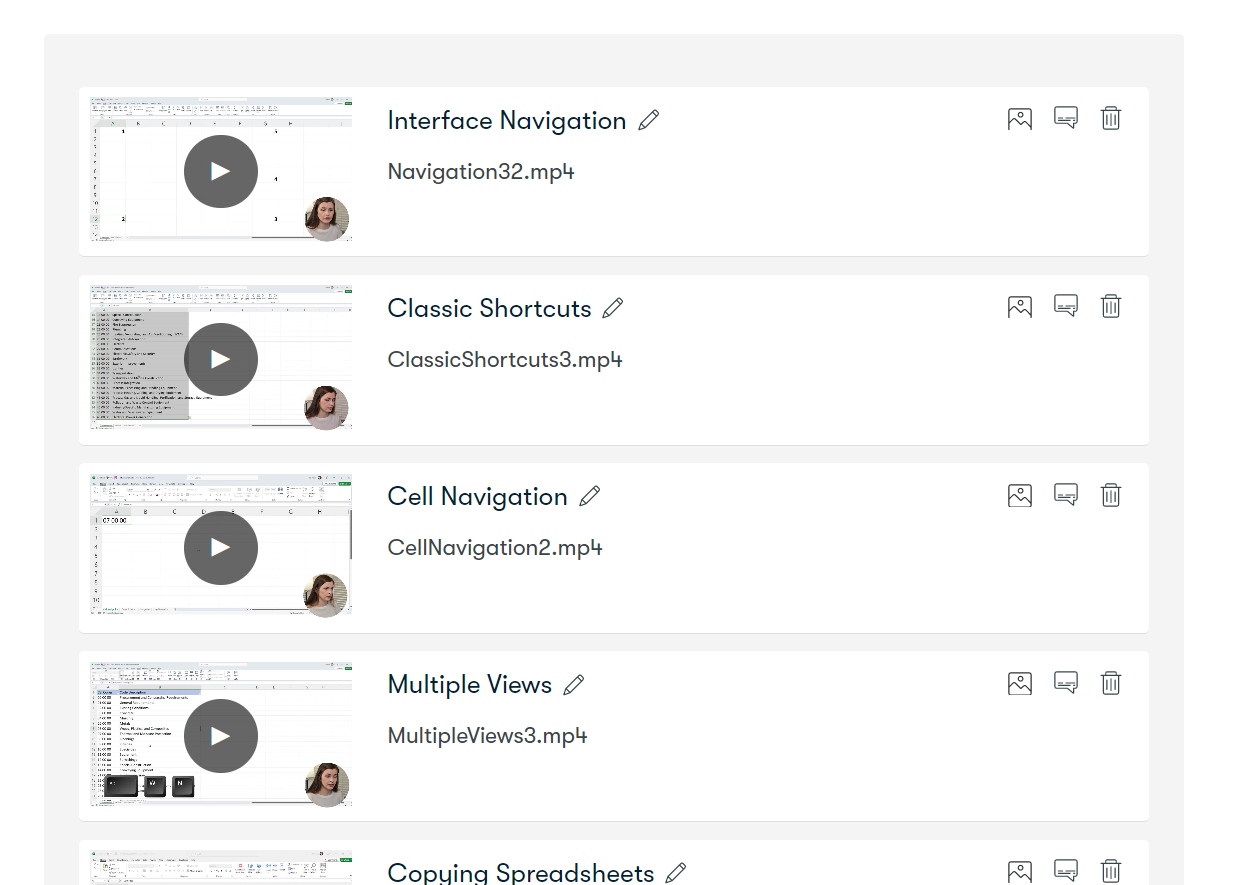 💸 How to Make Money
You get paid per view on Skillshare. You are paid through a service called Tipalti. They will send you a link - make sure you save it because there's no way to get to it through Skillshare!
Once you get to Tipalti you need to fill out tax information - specifically a W-9.
If you are a single member LLC or don't own a business you will fill this out as yourself - using your social security number (if you are in the US - not your EIN # - I messed this up several times 👀). But check with your accountant if you have questions. You will have to pay taxes on this revenue.
This is how much I have made with a pretty small view count and only (3) courses. It's not life changing but it's a pretty good return on investment - especially if this is consistent for years.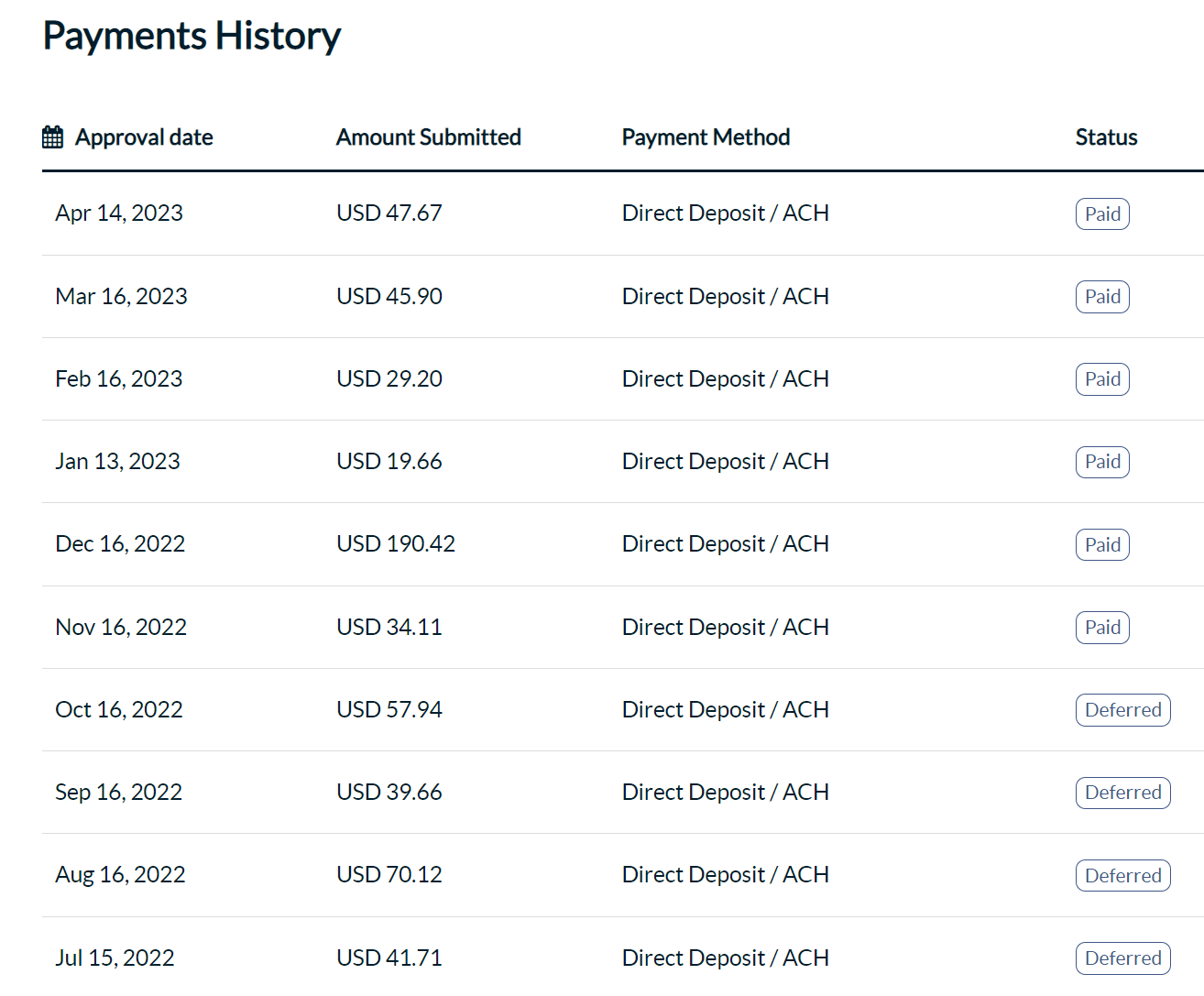 🎬 Behind the Scenes
Last week we hit 3,000 subs on the YouTube channel! Last year, I hit 1,000 in April so this is x3 growth - amazing!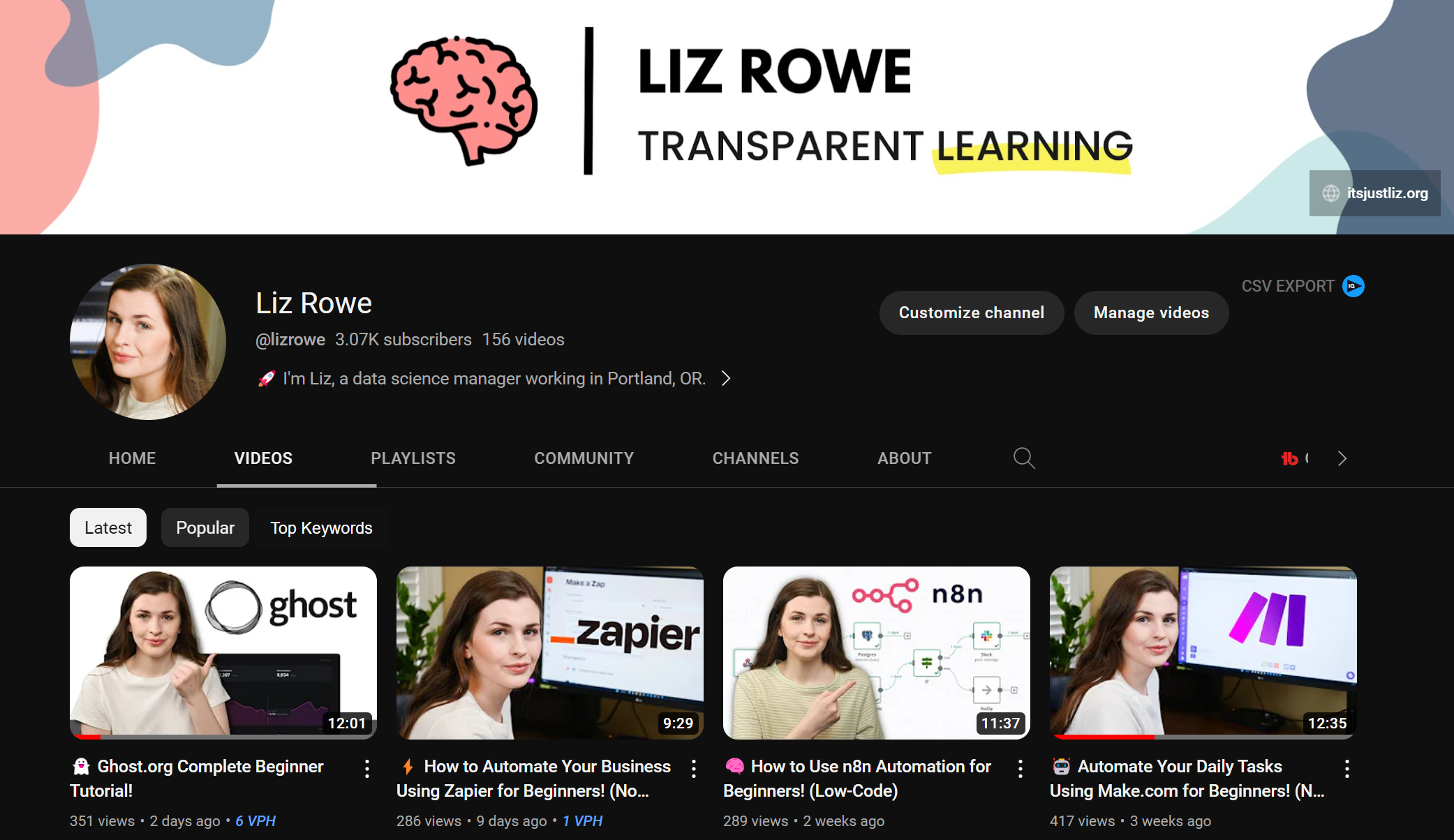 I also got some sweet merch from one of the software companies I reviewed! I was feeling down about my progress recently and this made me feel so cool 😎.
📽️ Related Video
This is a slightly older video but I do walk through exactly how I built my very first online course - so this would be great for beginners!