A few tips to bring some joy back into goal setting.
📅 The Accomplishment Calendar
Call it a praise kink or whatever - but giving myself little stickers when I accomplish something is beyond satisfying.
Here is my December accomplishment calendar - now you know what I do on my end-of-year vacations 😅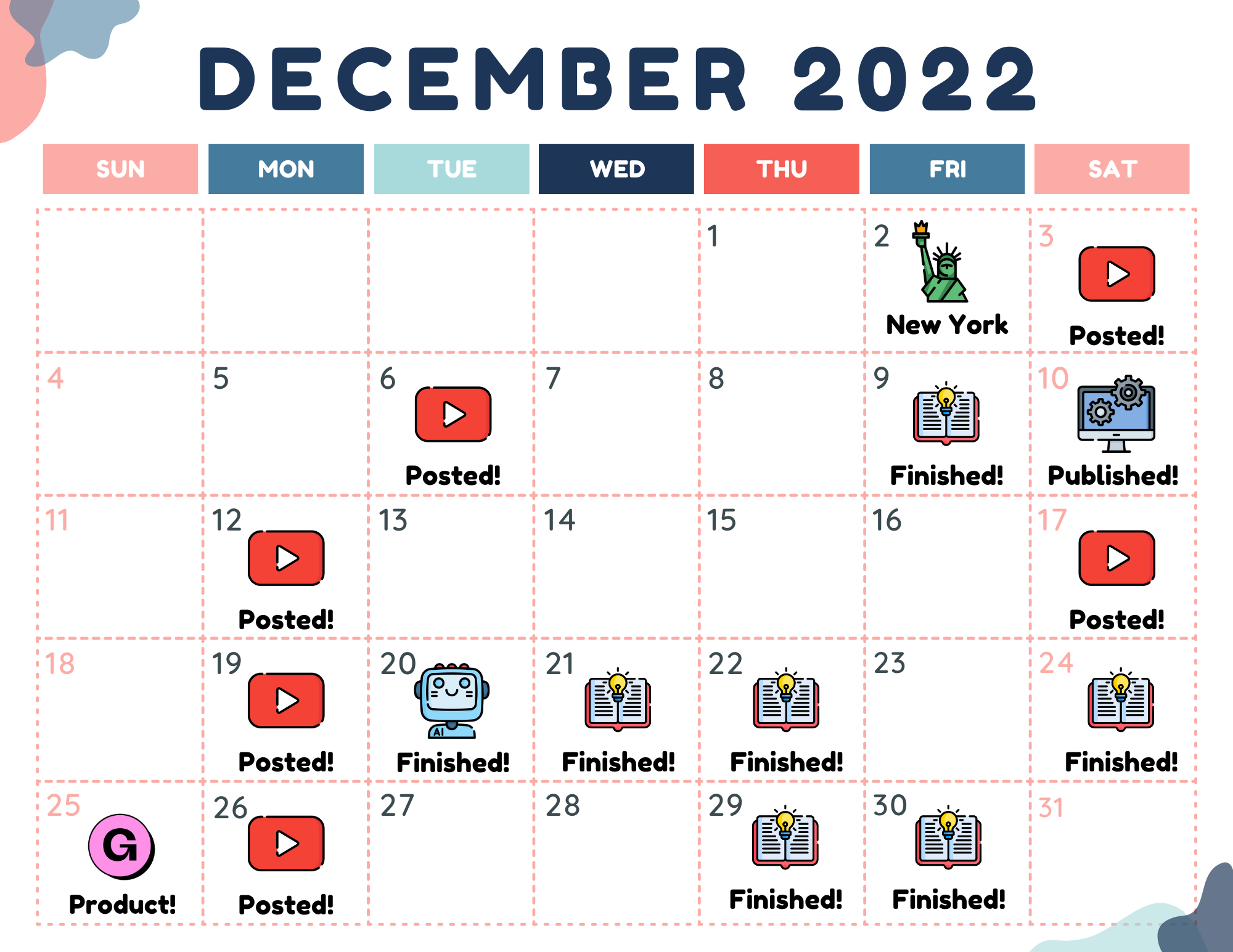 Many of you requested I sell the template with the digital stickers - and I finally got around to posting it on Gumroad!
📚 The Bored Shelf
Clear off a shelf and put all the things you love on it. Books you want to read, a camera to take pictures, paintbrushes to paint, etc. The key is to make it fun and pretty!
This is your bored shelf. When you are bored you come here. You see all the things you could be doing (aka not binge-watching Grey's Anatomy). I even put all my gift cards here to justify an outing if need be.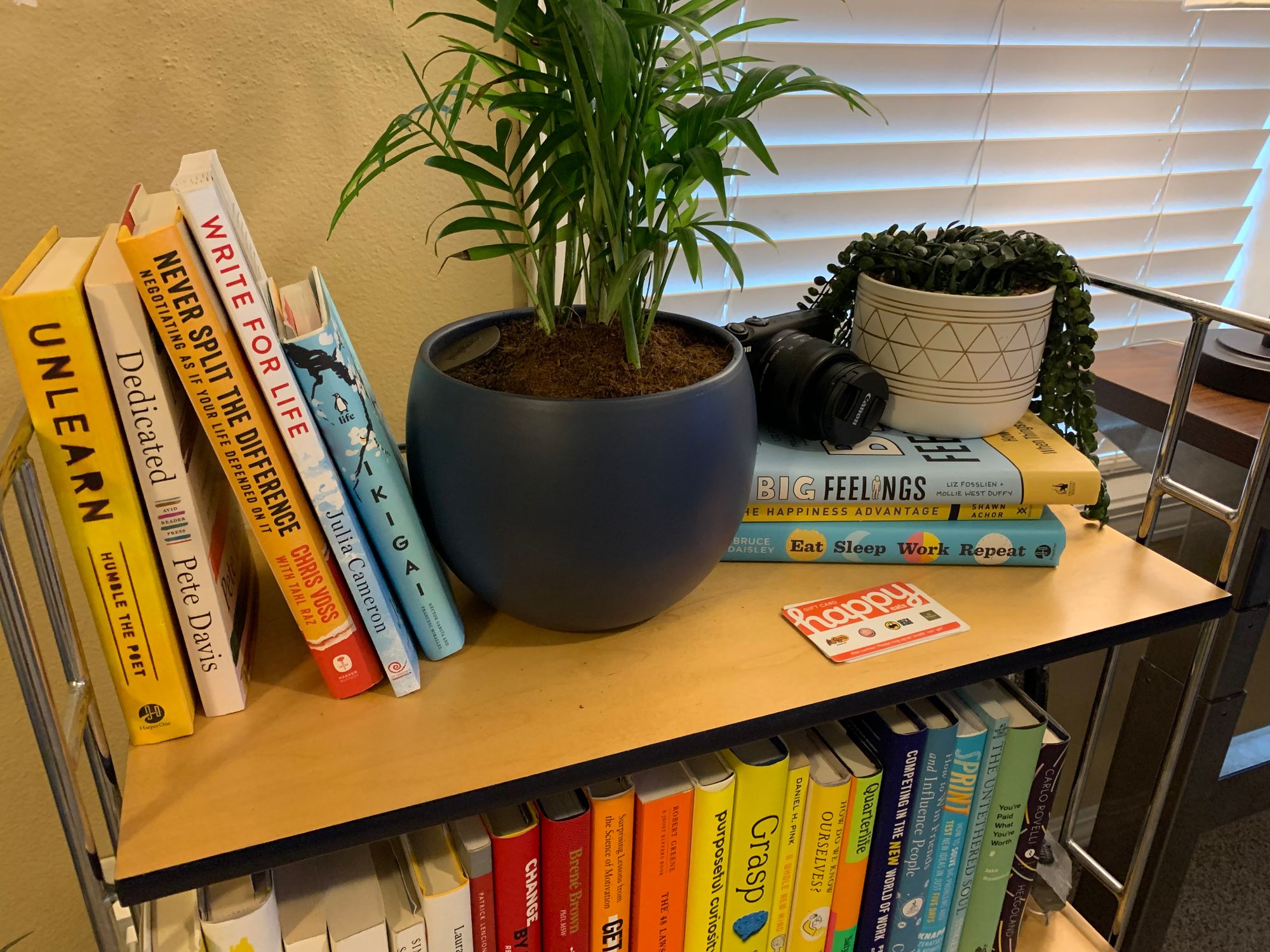 🌈 Experiment with Color
Color is the easiest way to make things fun. I bring in color using books but there are a variety of ways to color-fy your space.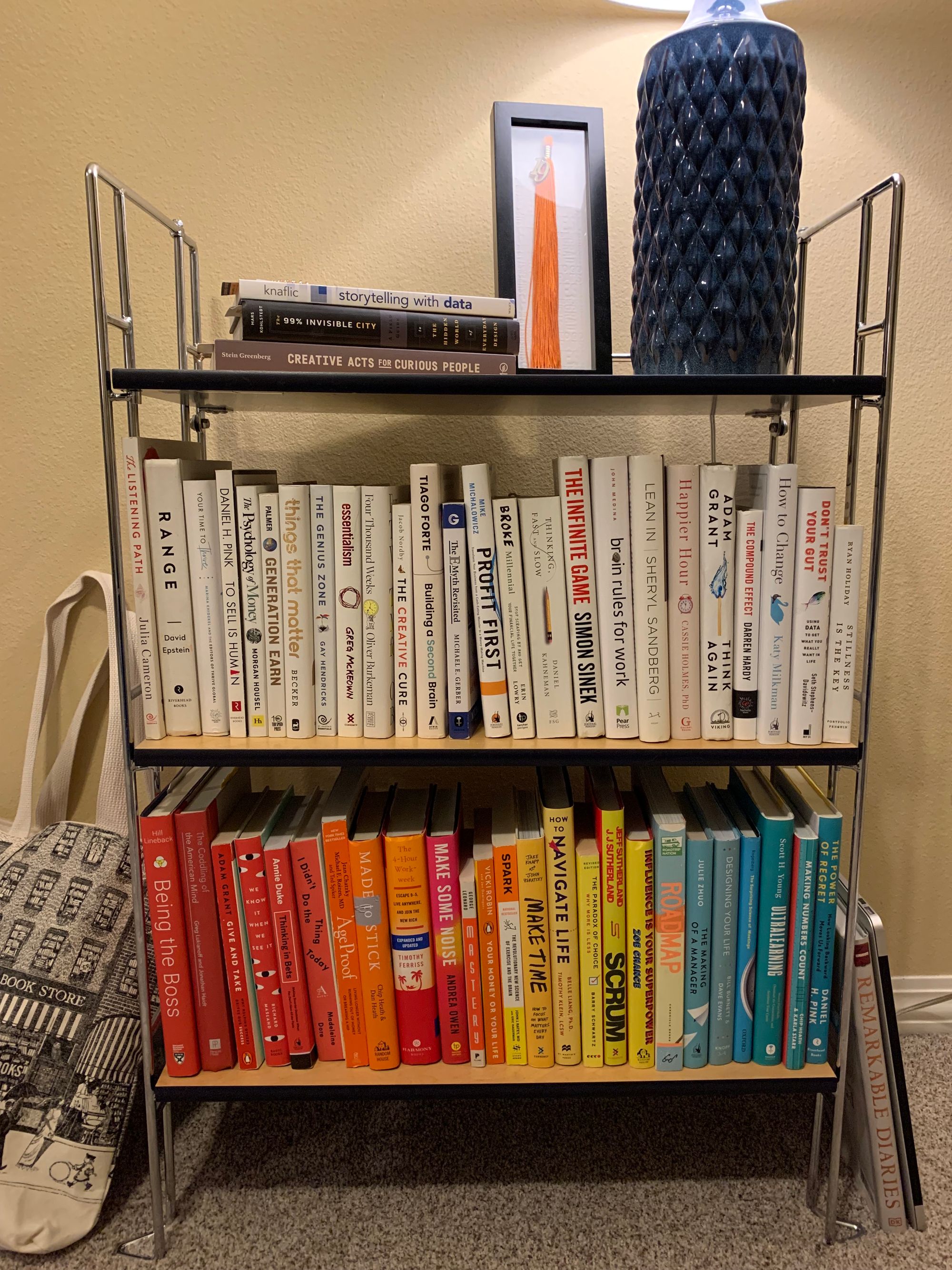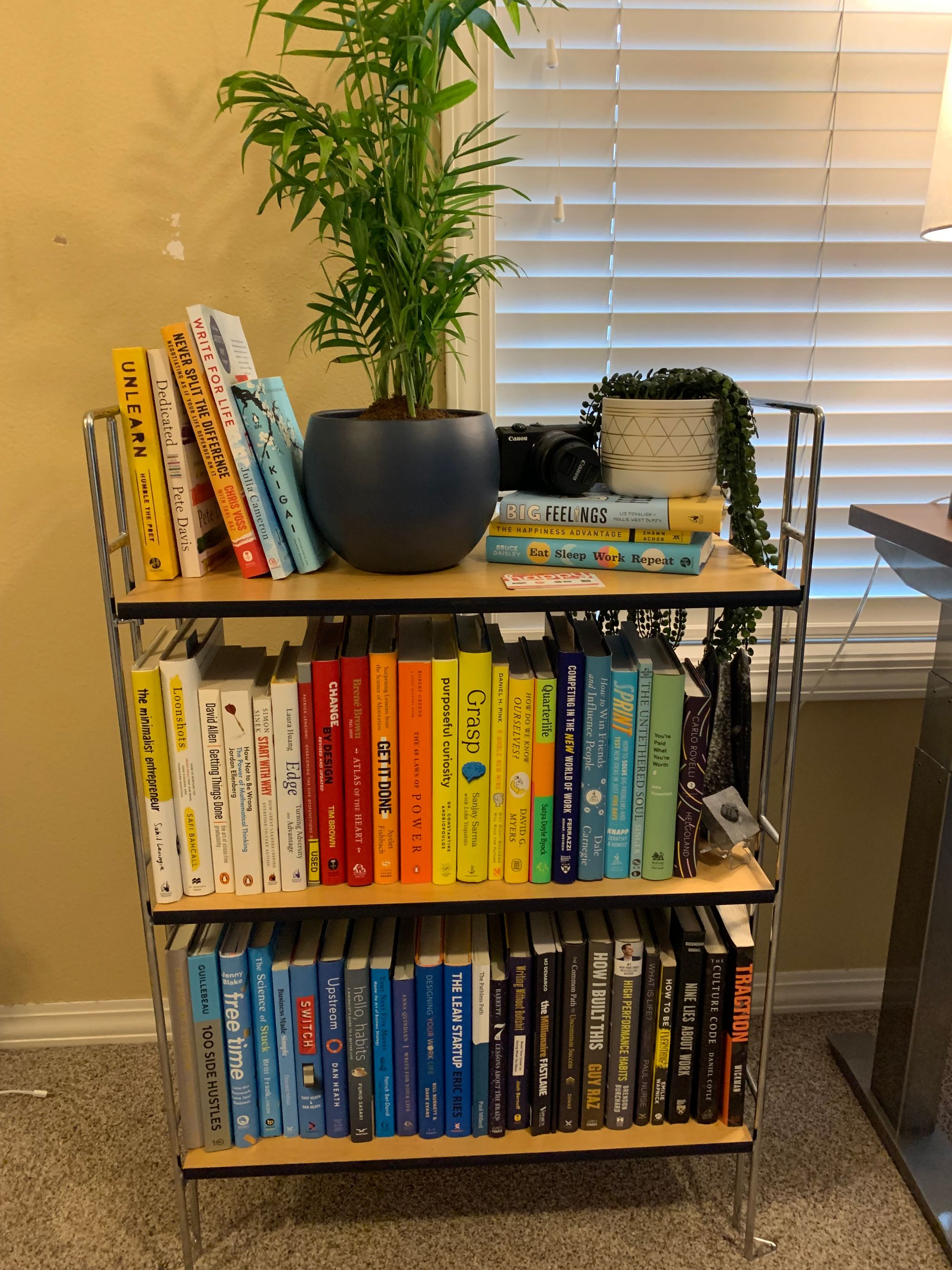 🌱 Buy Some Plants
Plants just make things better. They also have been proven to give you a 15% productivity increase according to the book 📚 Brain Rules at Work. I am a designated plant killer so I buy my plants at Easy Plant - you only have to water them once a month.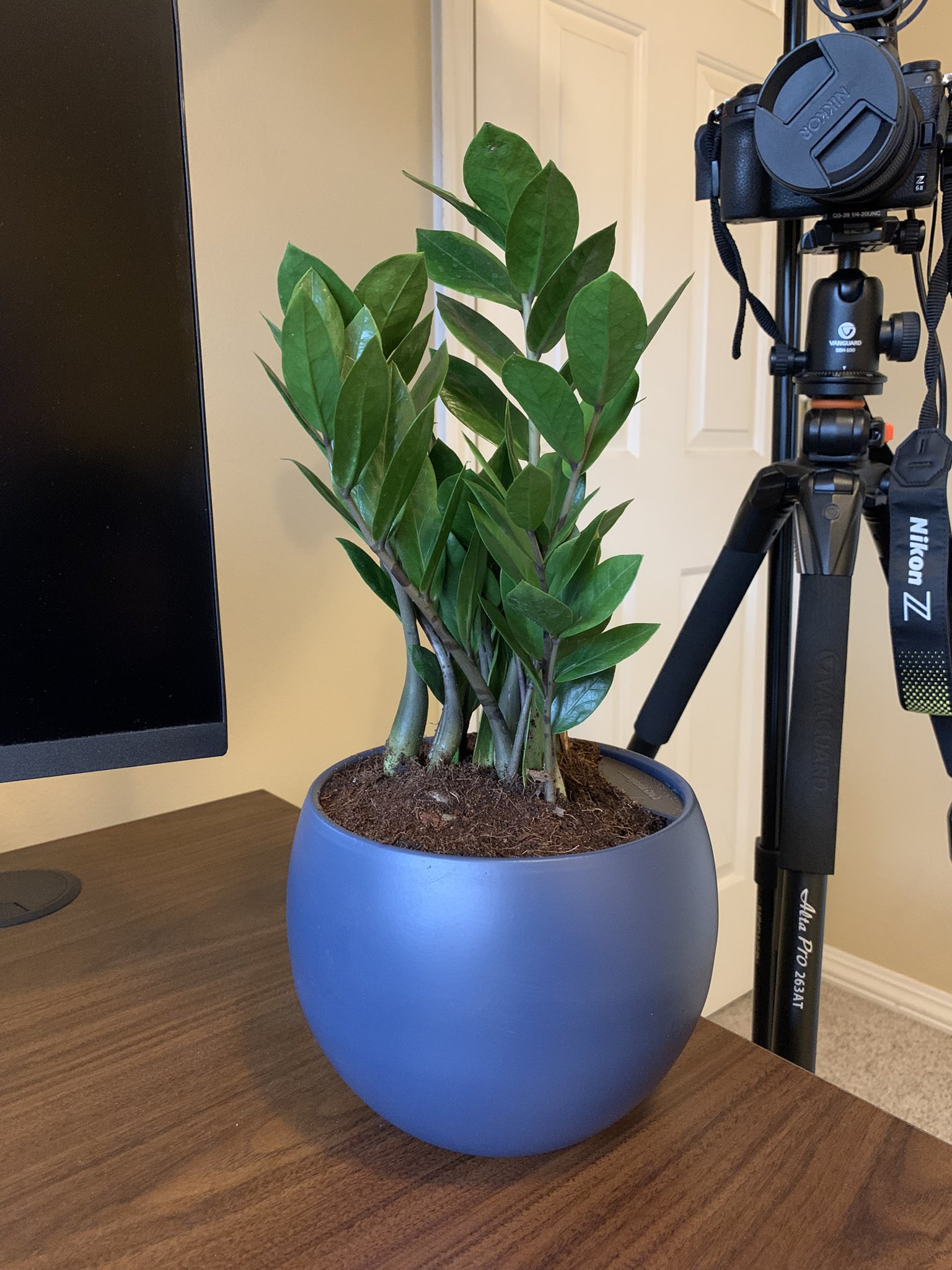 🎬 Latest Video on the Channel
I go over the best books of 2022. Happy reading!