🔎 What is Microsoft Loop?
Its goal is to stop everyone from jumping between apps. From switching from Microsoft Teams to Microsoft Excel, etc. You basically package a project together where everything is in one place. Similar to Teams but with significantly better navigation and interface.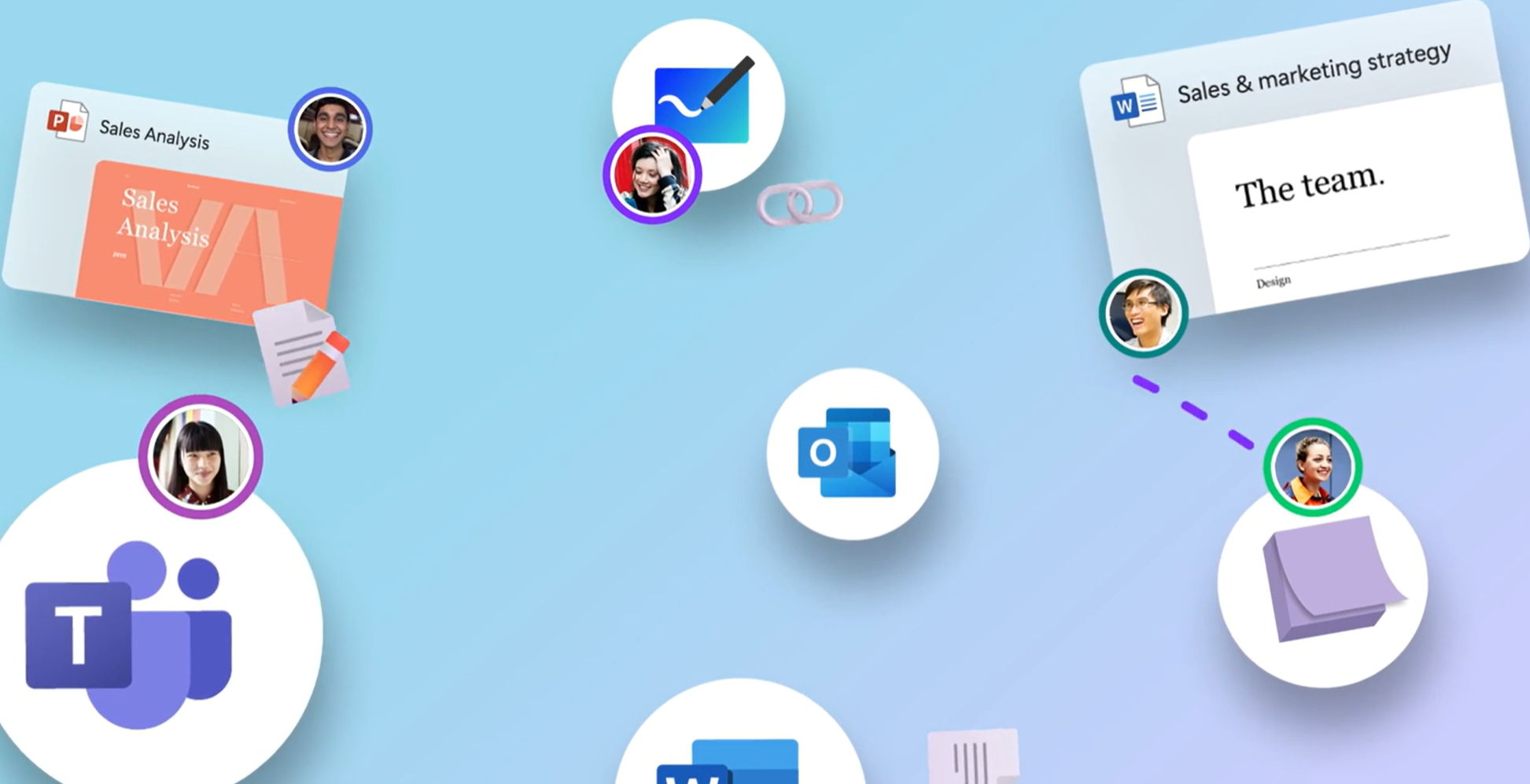 💼 Workspaces
This is where you collaborate together - in a Workspace.
Something that Notion does not have is the ability to directly link to an excel spreadsheet. At least not as smoothly as Loop can because.. well... Loop is a Microsoft product.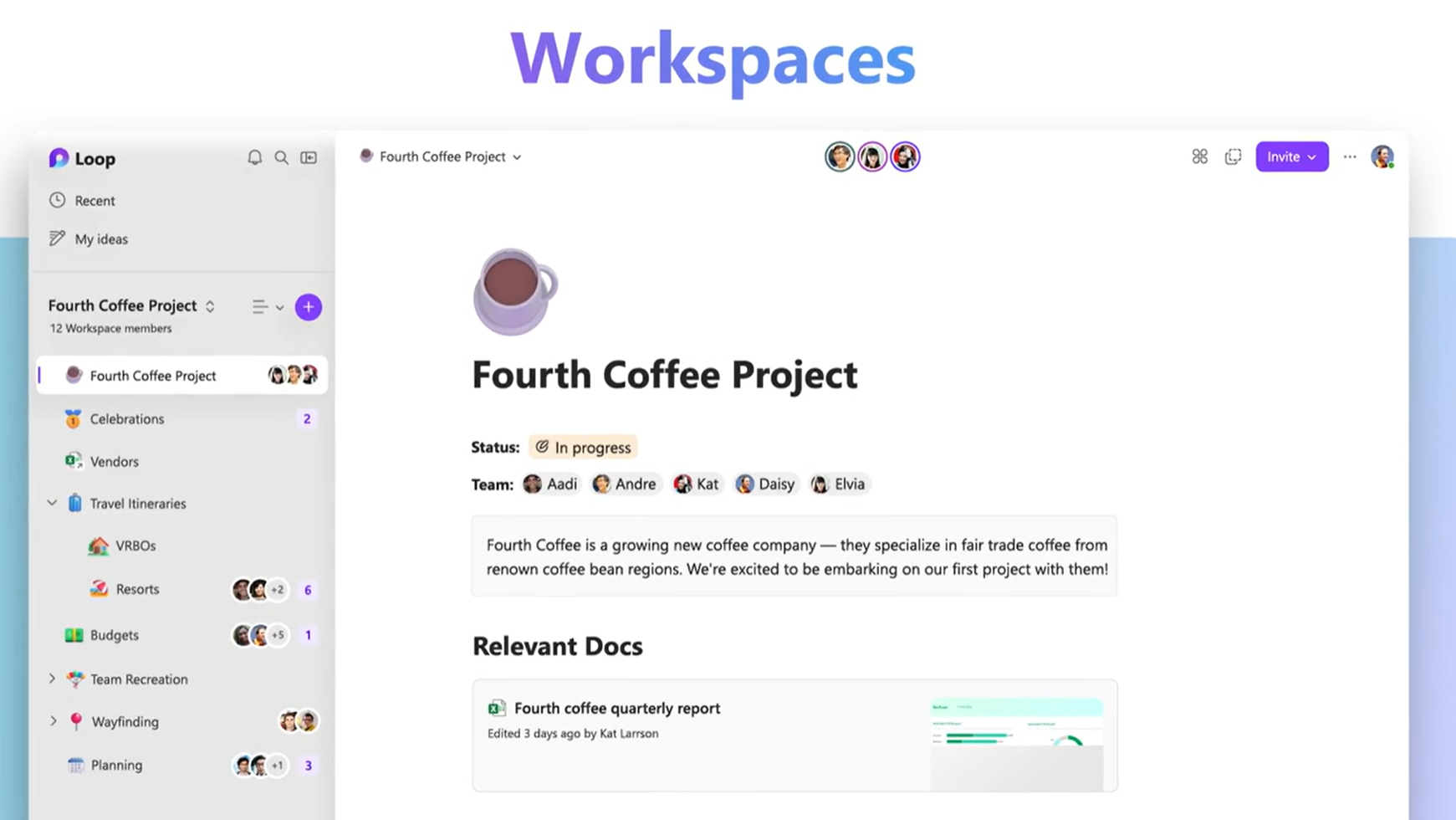 Doesn't it look similar to Notion's "Teamspaces"? See the resemblance?

🏅 Notion Advantages
Microsoft has a long way to go. Because from what I can see it doesn't have a KanBan board view, a calendar view, or any of the other views Notion has been cranking out over the last few years.
KanBan is an absolute must-have. I know they will integrate this soon because Microsoft has "Microsoft Planner" and I am sure they will merge this into Loop.
🏆 Microsoft Advantages
The main advantage is that it is part of the Microsoft suite. Excel, Word, Teams, Outlook. Think of the possibilities of copying Notion and integrating it into these apps.
At work, I have to use a third-party app like Notion because let's be honest OneNote is absolute TRASH. Notion works well but I can only share stuff with coworkers who also use Notion. That is for the above-and-beyond coworkers who are techy.
And let's face it, most coworkers don't go out of their way to learn a whole new software suite just for the sake of being more productive.
But with Microsoft Loop - they have no excuse. It's going to become standard. And I am VERY excited.
🌐 What about SharePoint?
I can't help but think.. wait a second. Storing documents, making pages, posting information.. that is basically what SharePoint is?
I am not sure what their plan is here. Whether they are replacing SharePoint, not sure. But to be fair. SharePoint is clunky. But gets the job done. For now, I think it will stay.
💳 Enterprise License
I emailed the head of IT for Microsoft Products at the company I am working for (Intel) and was told that the enterprise license will be a while before it is approved ☹️. I will have to play with Loop on my Business 365 Account (personal) and keep you posted on how it works.
🔒 Get Access
But, if you are not on an enterprise license (small business, personal or family) then you can get access through the link below - to start playing around. Just know it is in its infancy - so don't expect it to be as amazing as Notion.. just yet 😉
It was a total pain to get this enabled on my Microsoft account - I will admit. The first thing you need to do is make a Security group and add yourself to it.

Then, I had to go to: https://config.office.com/
This is where you create a policy that allows you to enable Microsoft Loop.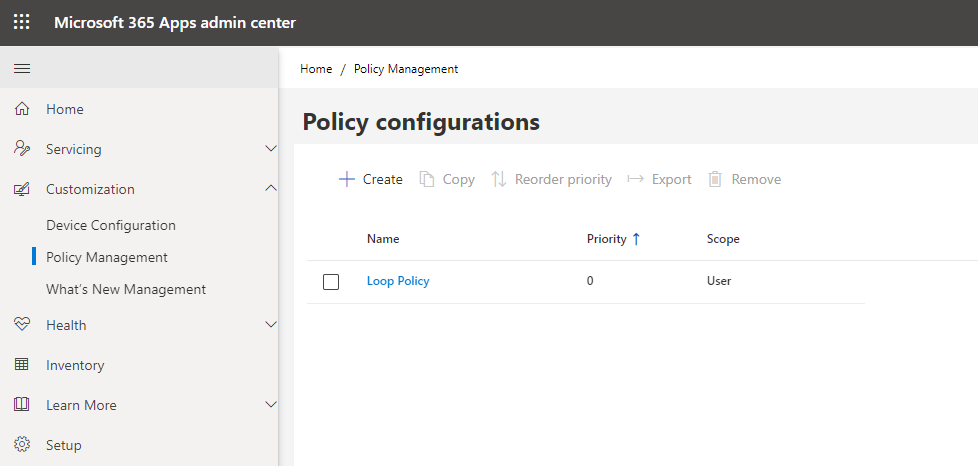 🎬 Behind the Scenes
Consulting is going well. We are about 20% done with the project. Excel videos are being edited as we speak! I have decided to put them on Skillshare because it is easiest. One day I might beef up the courses with notes and put them on Teachable as well. I am anticipating the end of April for the release of that course.
I've been trying to focus more on software products because as you can tell I get really into this stuff! Here is a video I did recently reviewing Google Collab.