💼 What are SOPs?
SOPs are Standard Operating Procedures. Never heard of it? Probably because documenting processes are low on everyone's priority list...
An SOP is used to document a specific process. Everything at your company should theoretically have a standard practice to follow - or at least it should... 😬
😭 The Problem
Writing SOPs suck. Let's be honest. Who wants to take the time to write out what you have already done? Snore.
This is the problem I ran into last week documenting an application we launched at Intel. I was tasked with writing the SOP. It also made me think about how I didn't have anything documented in my side hustle business either.
I thought about where I should store them? Should I use a Word document? A SharePoint page? Maybe even Notion? So I did some research.
✍🏼 Scribe
I stumbled on a software called Scribe.
You essentially add this to your chrome extensions and it will record every click and key stroke - automatically generating a visual manual.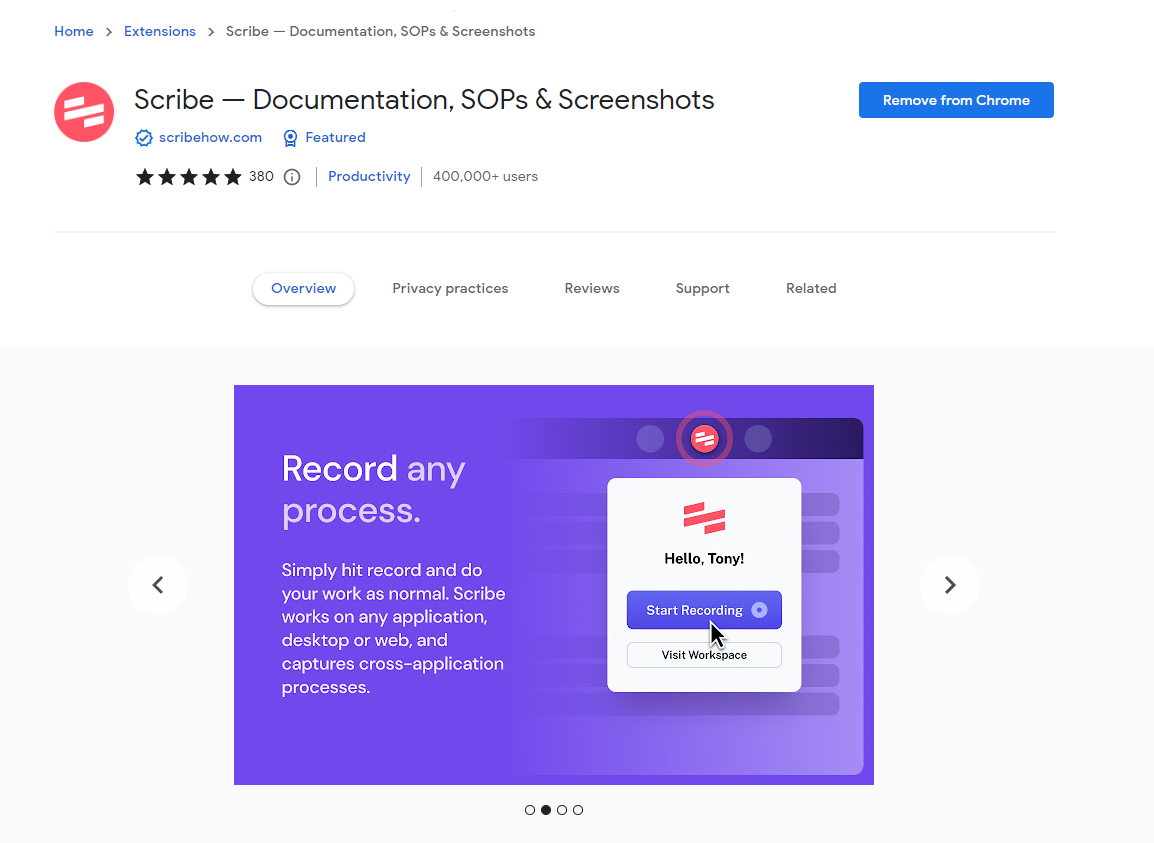 ⏺️ Recording a Scribe
It is that simple. Here is an example of me recording a scribe of how to create a Post on Ghost. I didn't type anything in. It created the name itself.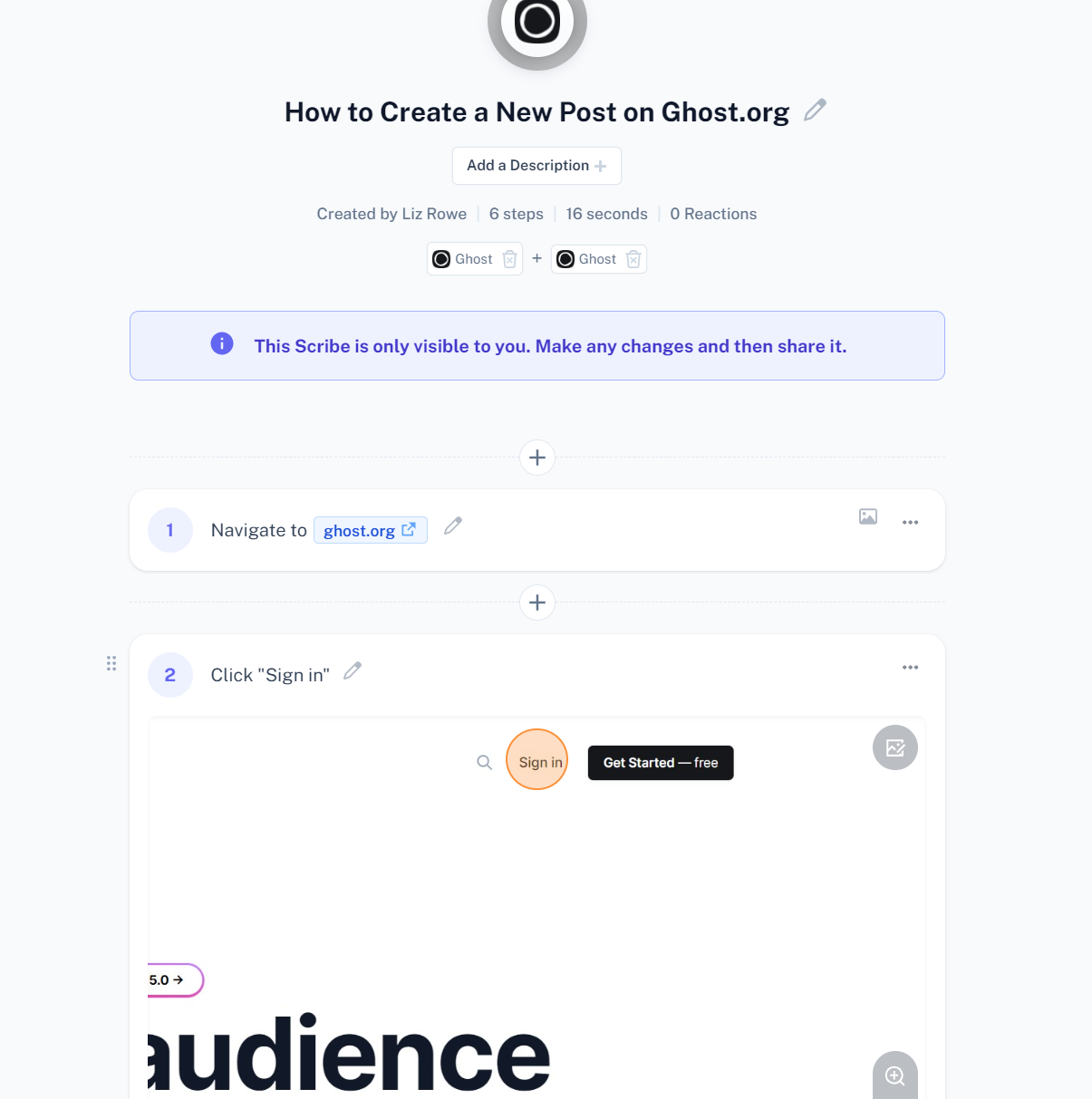 If you scroll throughout your Scribe you will notice it grabs screenshots of everything you touch - even highlighting where you clicked!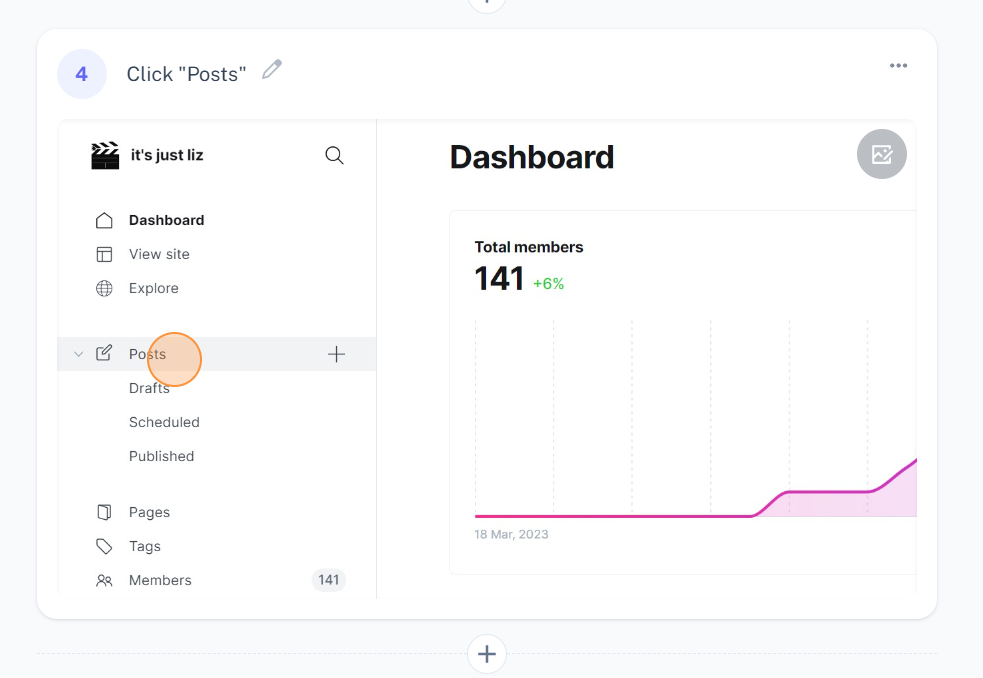 📄 Scribe Pages
You can then embed these in Scribe pages. You send the link to someone and they should have everything they need. You can even go as far as to embed them into a SharePoint site (although you need to have an admin approve this).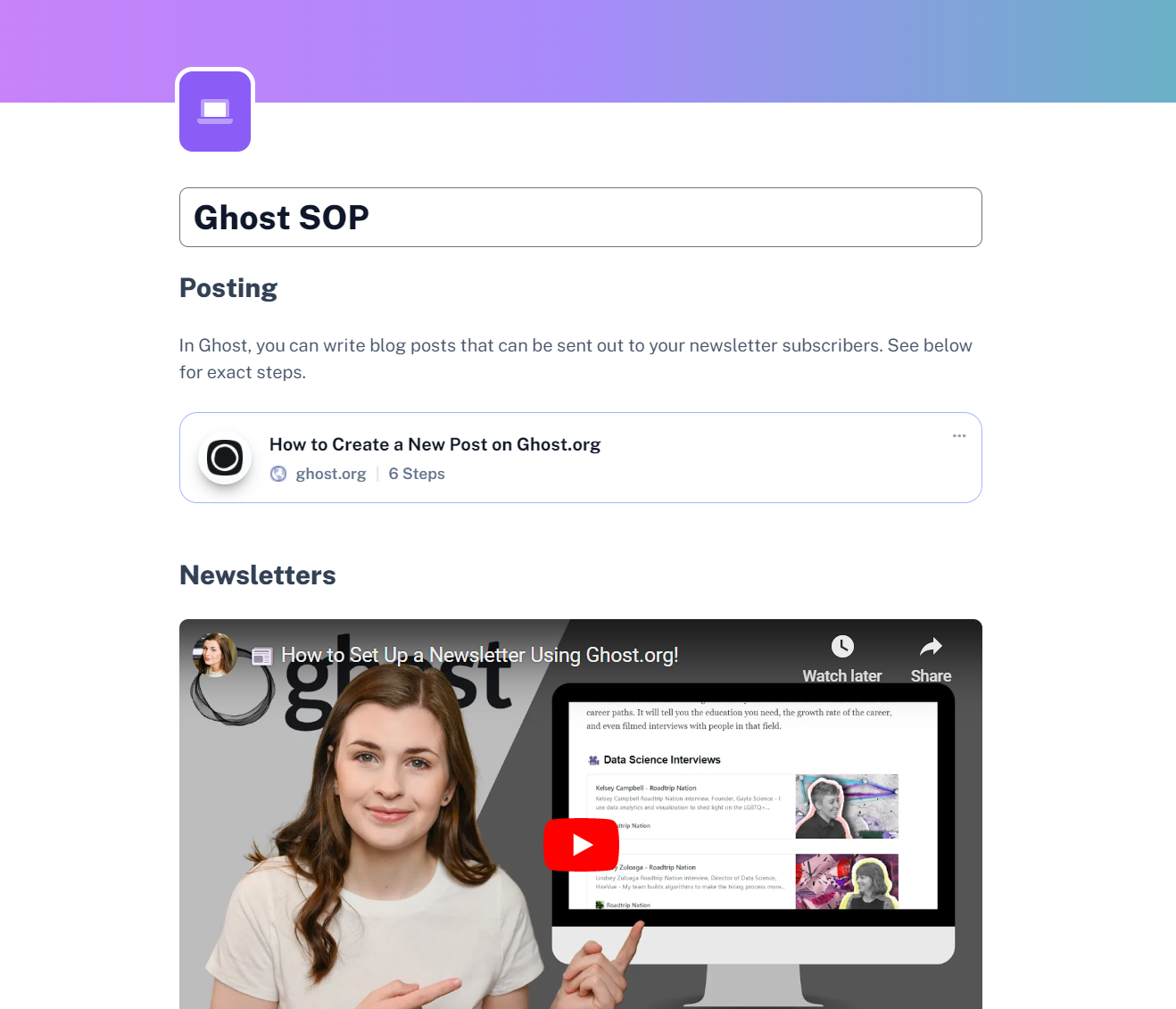 You can click on the embedded scribe to see the directions on the right hand side.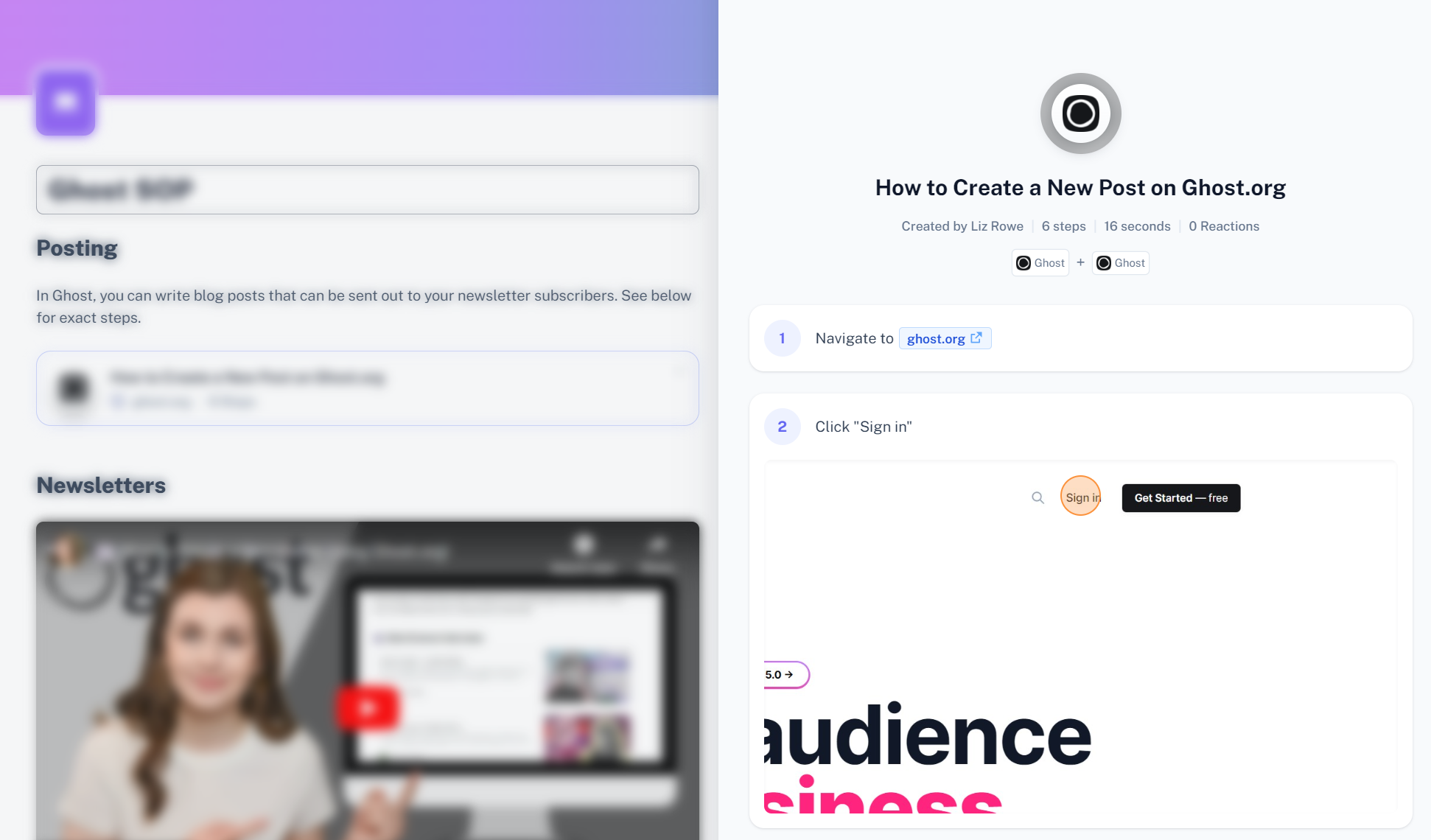 🔮 Future Plans
I am going to use this for work as well as documenting my side business SOPs. This makes SOPs actually fun because it takes away so much tedious work. I will film a short video on this in the future too!
🔎 Behind the Scenes
I was super sick last weekend after getting my Covid booster (ouch!). But this week I am feeling much better. Consulting is going strong - and I need to finish up the trailer and class project videos for my Excel course!
Recently I posted a video on automating your business using Zapier - which is another great thing to look into as well. There are tons of new technology that make work much easier!