Python who? We don't need code.
🚧 Make.com
Secrets aside - I am talking about a subscription service called Make. The free trial lets you make up to (2) automations for free. Zapier lets you make (5) for free - but we won't hold it against them 🙄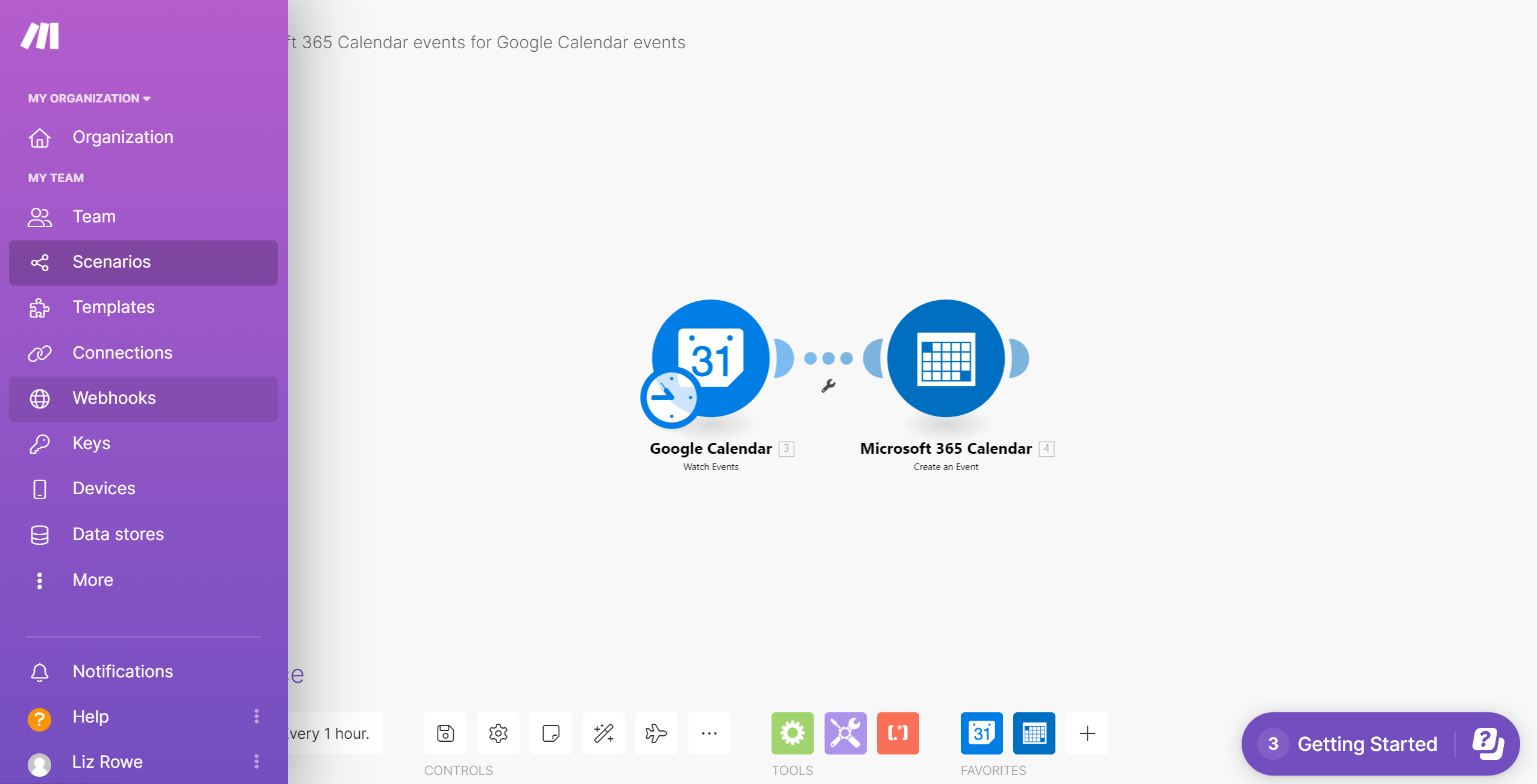 🔗 Link: https://www.make.com/en/register?pc=lizrowe
🔁 Scenarios
Make calls them Scenarios. Zapier calls them Zaps. Microsoft Power Automate calls them Flows. Whatever you want to call it - it's an automation!
🔗 Connectors
These services allow you to connect to tons of applications like Outlook, Gmail, BambooHR, Notion, Twitter, etc. All you have to do is sign in to the connection. No API keys required!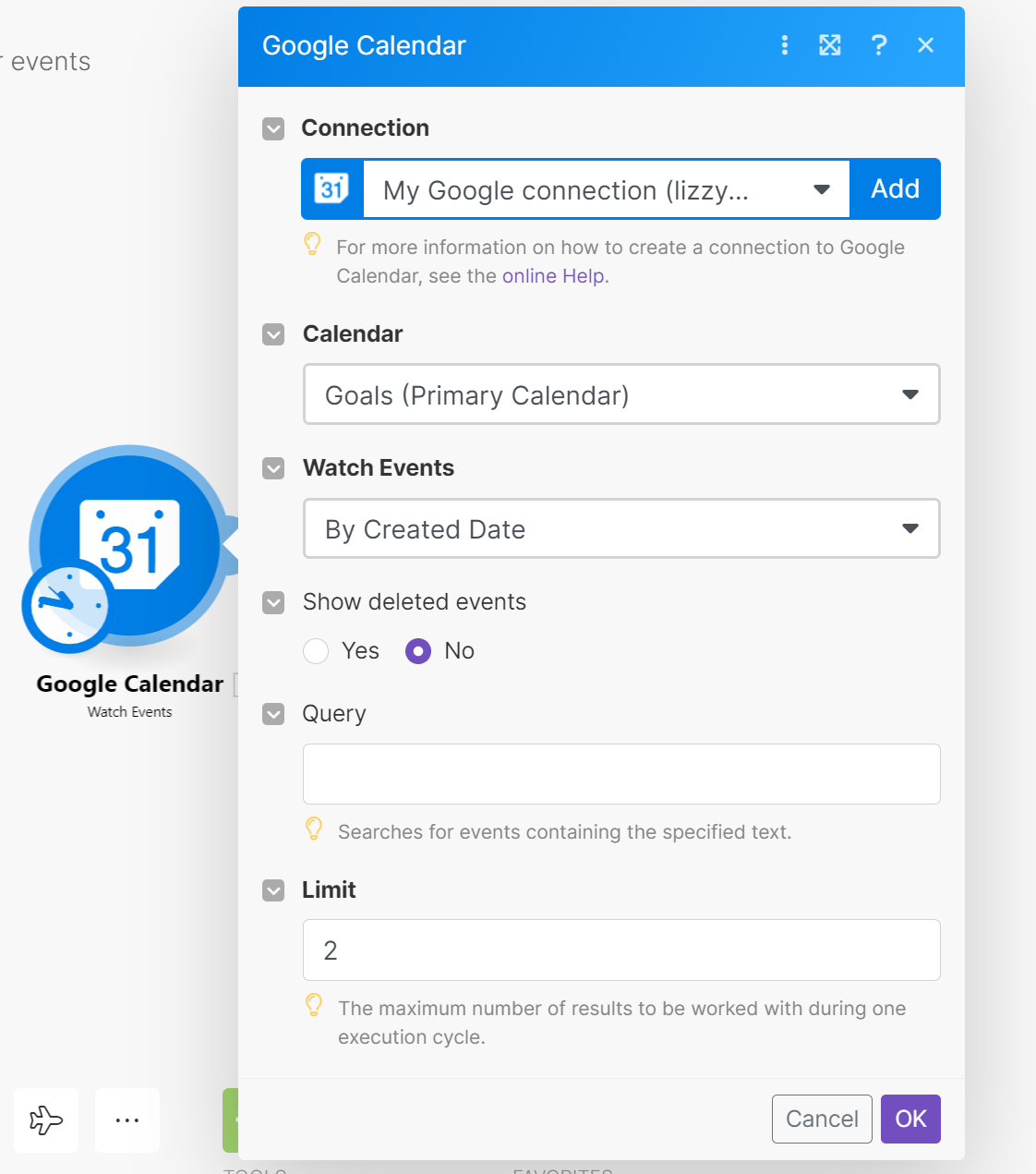 😎 Templates
You can go into the templates section and see what's available to start using - here is what we see when we type in Microsoft 365 Excel (image below). Imagine being able to connect all your apps together to send data automatically.
Automatically save documents off Outlook emails straight into OneDrive
Automatically send an Outlook email to a new hire when they are added to BambooHR
Automatically send YouTube videos to Twitter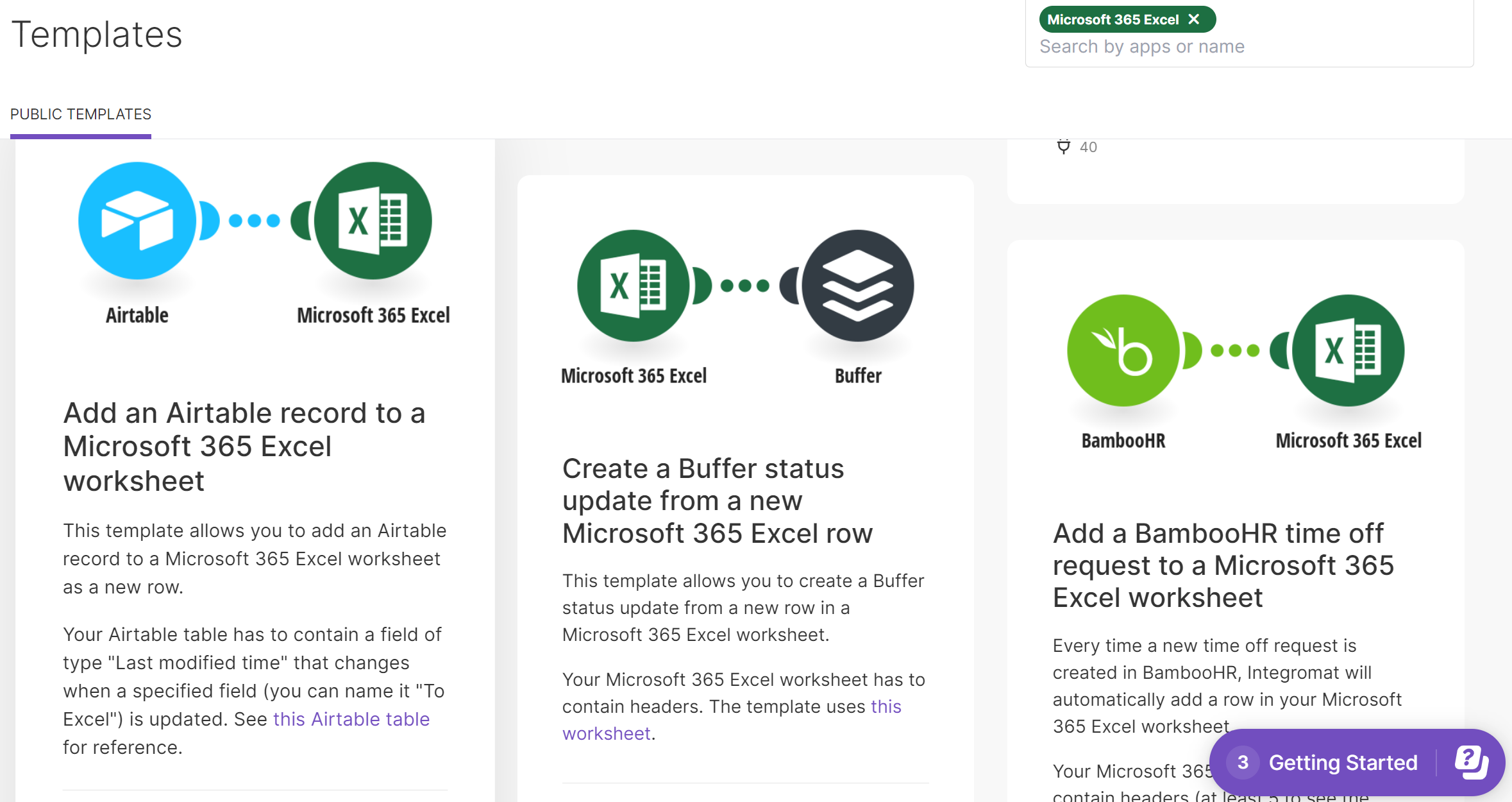 💸 Pricing
🚧 Make.com
🥇 Cheapest Option: Notice how you can get UNLIMITED Scenarios for $9/m at Make, but at Zapier you can get unlimited Zaps for a whopping $49/m.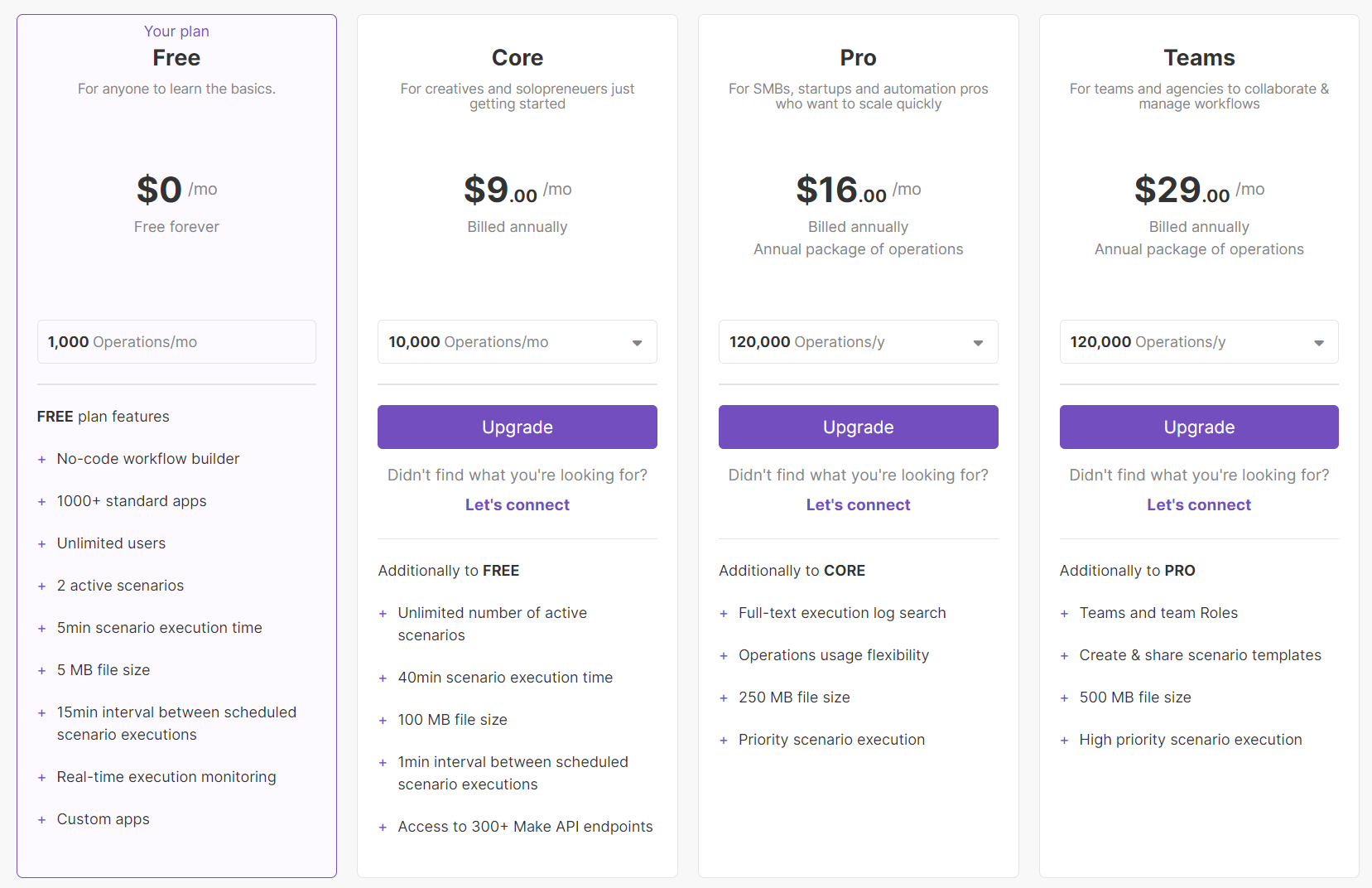 ⚡ Zapier
🥇 Best Free Option: If you want something for free, Zapier is the best option. You can have up to (5) Zaps - compared to (2) scenarios for free at Make.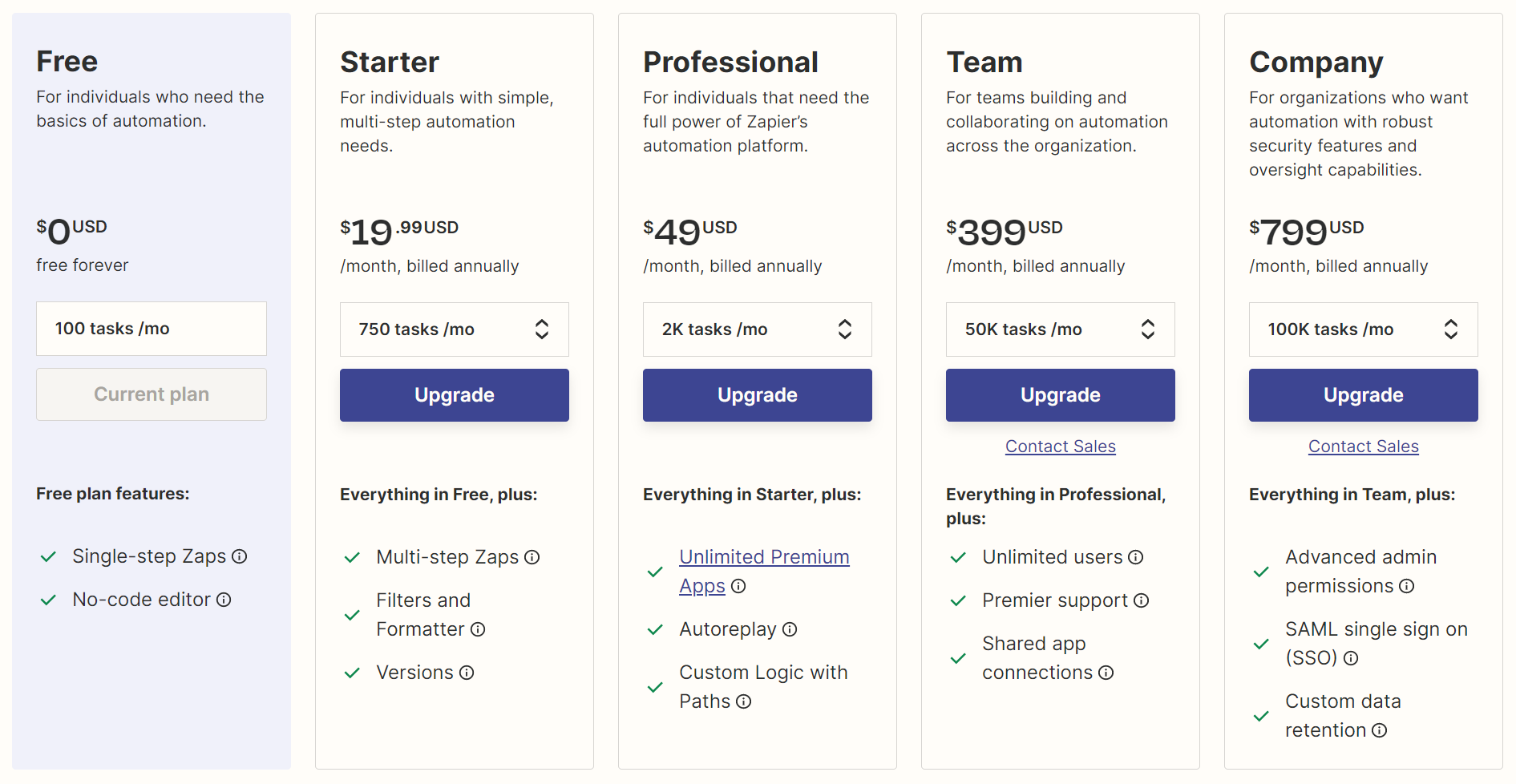 🎬 Future Videos
I am in the process of editing several videos on Make, Zapier, and Power Automate so you can get an in-depth tutorial on how to use these products! Here is an inside peek of what I am working on currently 😉