I have a love-hate relationship with personal finance.
💸 Broke Millennial
I have added to my finance book collection over the last few weeks and finished the book 📚 Broke Millennial. I like to read one finance book every (6) months just to keep me in check. But she has a series of tests to see if you get a 🌟 gold star today.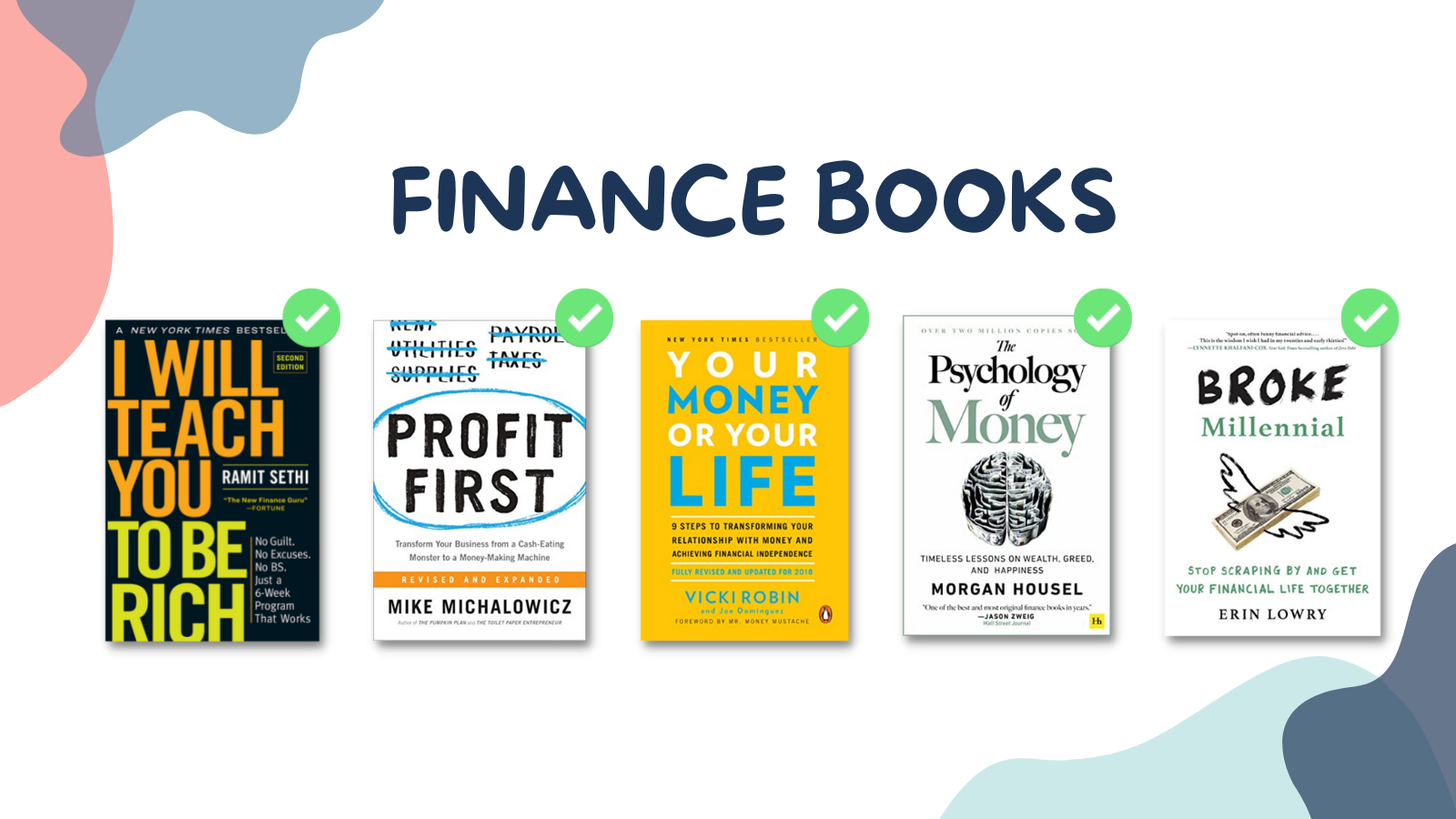 👴 Retirement
She starts off with a nice 👏 slap in the face by having you calculate how much you should have saved for retirement.
Age 25 - 0.2:1
Age 30 - 0.7:1
Age 35 - 1.7:1
Age 45 - 3.5:1
Age 55 - 9:1
Age 65 - 18:1
Don't get scared. I suck at ratios too. Thankfully she gave an example. So I will replace it with my numbers.
📝 Example
Name: Liz
Age: 26
Salary (just going to use a fake salary for privacy reasons): $100,000
$100,000 x 0.2 = $20,000
According to this, I should have at least $20,000 saved for retirement.
🥇 Results
401k: $41,155.19
Roth IRA: $6,064.68
Total: $47,219.87
Yay, I passed the first test 🎉
🔔 Emergency Fund Ratio
I have about $10,000 saved for emergencies. Let's see if that is good.
Cash / Basic Needs Cost = 6-8 months (recommended)
🥇 Results
Saved: $10,000
Cost: $2,500
Months: 4 months
❌ Ok, I failed this one lol. Time to bump that up.
💳 Debt to Income Ratio
Again I don't really want to show my income but I will tell you how much my student loans are! The goal is to be under 36% which isn't too bad.
Debt Payments / Gross Monthly Income = DTI
🥇 Results
Debt: $439
Income: $x
DTI: x%
👏 Passed this one.
😎 Net Worth
Honestly, when I calculated this at 22 years old I was negative. Talk about a downer. This is the first time in my life I am positive. The goal is to be positive but tons of people are negative because of student loans.
Total Assets - Total Liabilities = Net Worth
💰 Budgeting
I have automatic payments ($100-$200) scheduled from my checking account on the first of the month into my (5) savings accounts. Yes, you heard that right (5). And they all have names 😁. I use CapitalOne 360 Savings Accounts. I pay myself first before I pay the bills.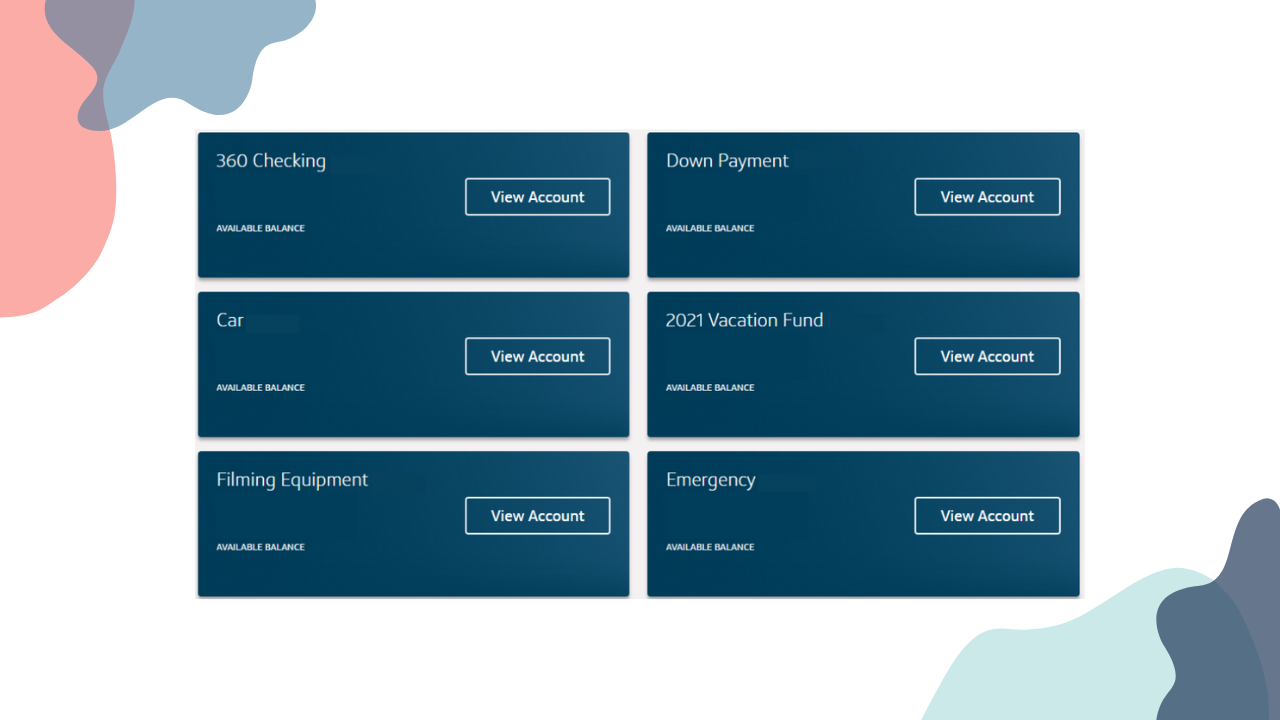 🦺 Emergency Fund - 6-8 months of living expenses
🏠 Down Payment - to buy a house one day
🚗 Car - saved up money to pay off my car
🍾 Vacation - guilt-free vacation money
🎬 Filming Equipment - saving up for a fancy camera
💧 Saving Money Flow
Ok, I look insane for saving 35% of my income right now. That 15% in stock is not typical. But, I have a system. It works for me. I live below my means while I am young and while I don't care about living with roommates, and not buying a lot of things.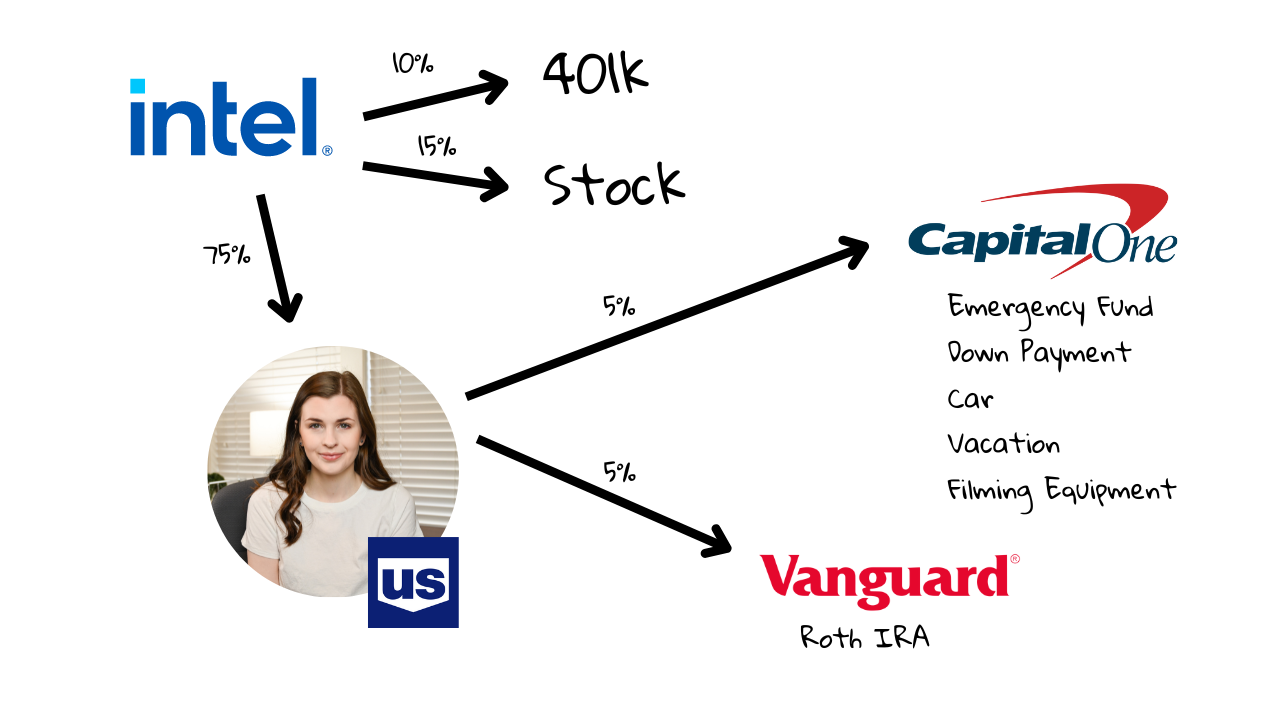 I built this system when I was 22 years old off the book 📚 I Will Teach You to Be Rich and here is the graphic he had in his book: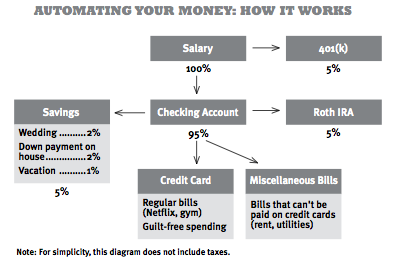 🎬 Related Videos
I filmed a video on how to set up CapitalOne Savings accounts about a year ago, but it looks exactly the same: