Last week I released my first digital product.
💸 Gumroad
I know, it's a weird name. But, this site lets you sell anything. Specifically, it's known for selling digital products.
The owner of Gumroad (Sahil Lavingia) actually wrote one of my favorite books called 📚 The Minimalist Entrepreneur.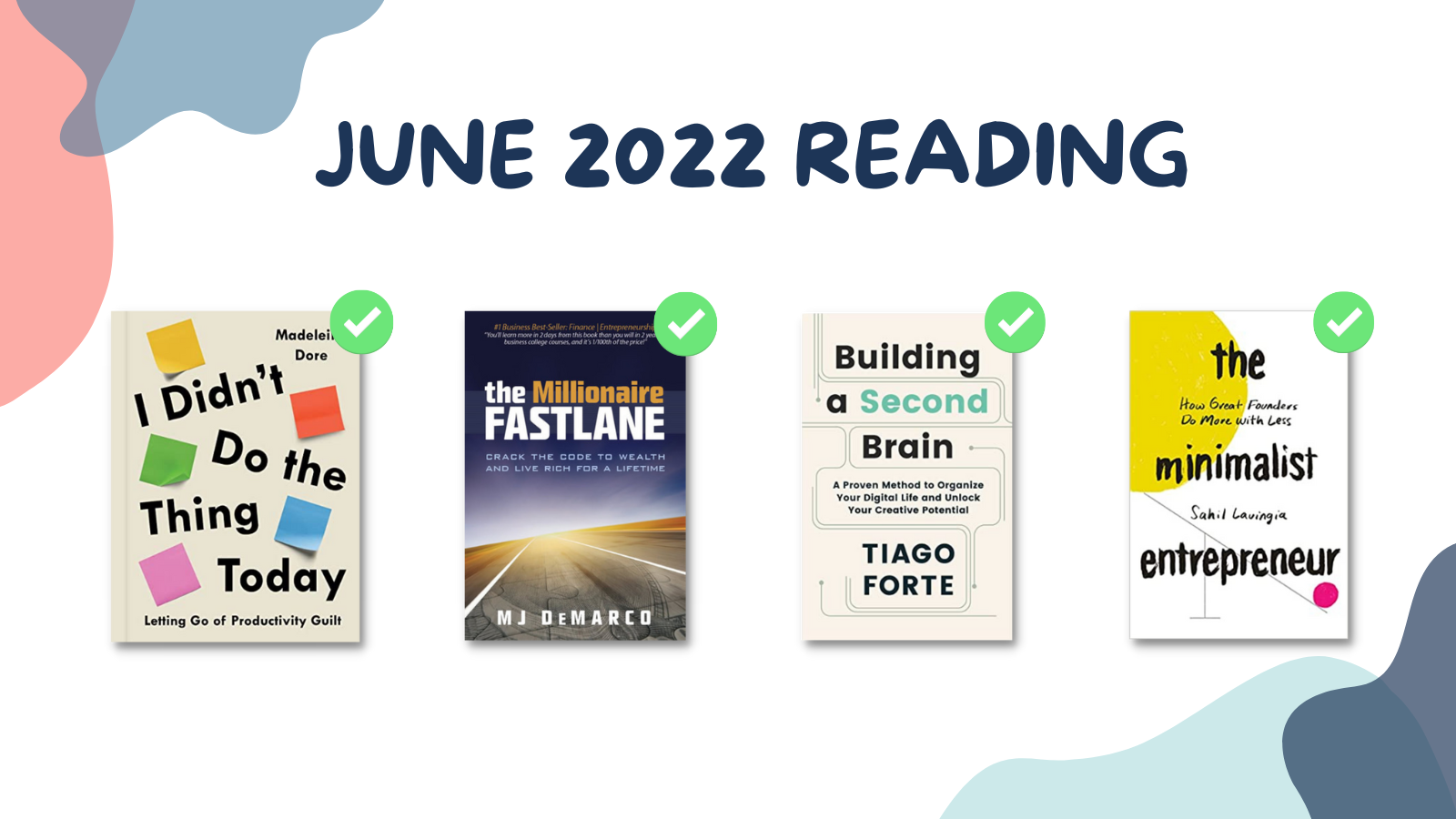 📈 My Notion Template
I decided to sell a construction vocabulary Notion template. This lets you store all the acronyms of the construction industry while also having the flexibility to embed videos, pictures, and other notes.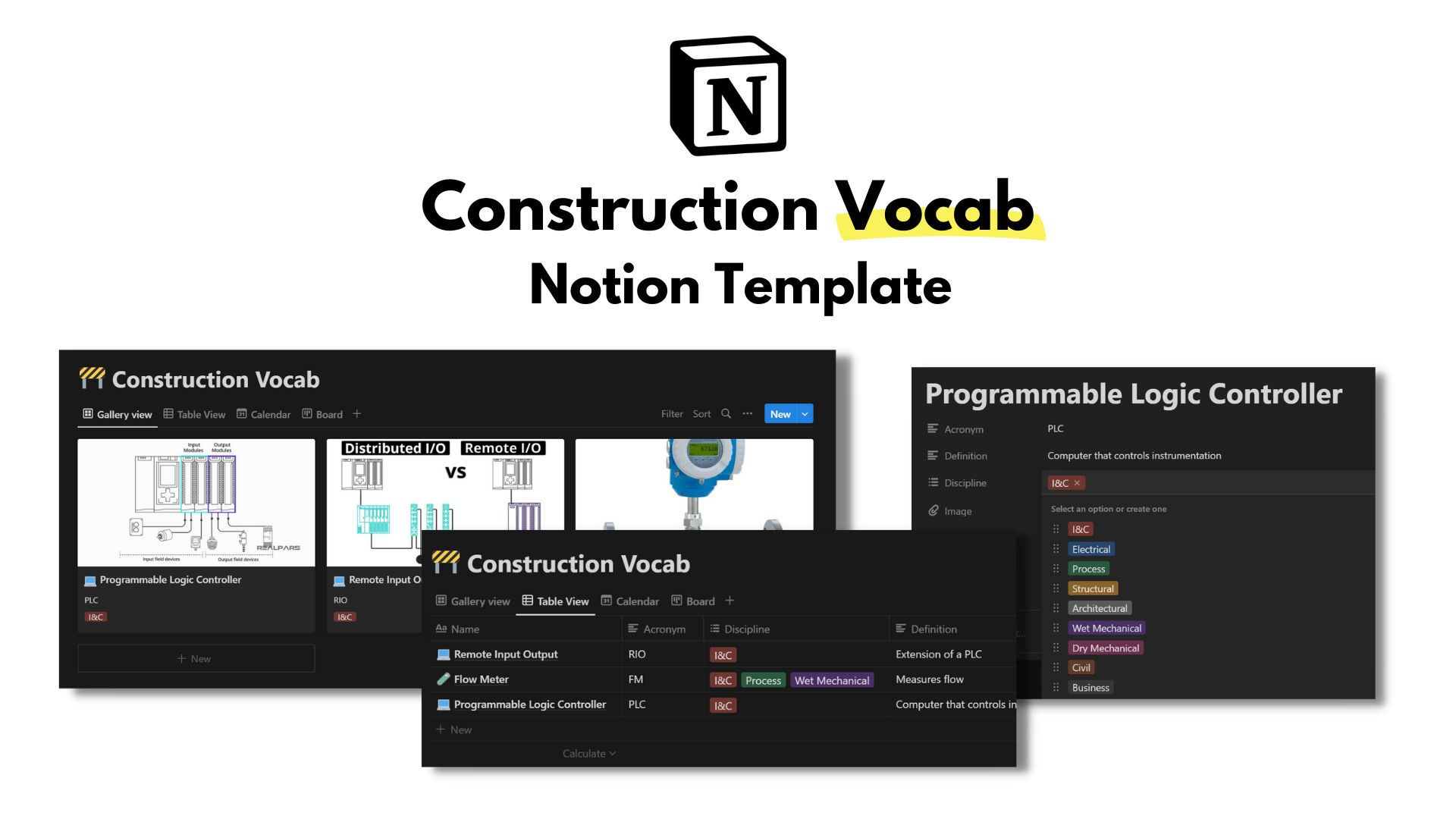 📊 Types of Digital Products
There are a ton of different types of digital products you can start selling on Gumroad.
Notion Templates
Code
URLs
Online classes
eBooks
PDFs
Icons
💰 Selling on Gumroad
It is super easy to sell - all you have to do is fill out this basic form, add your URL content, and share.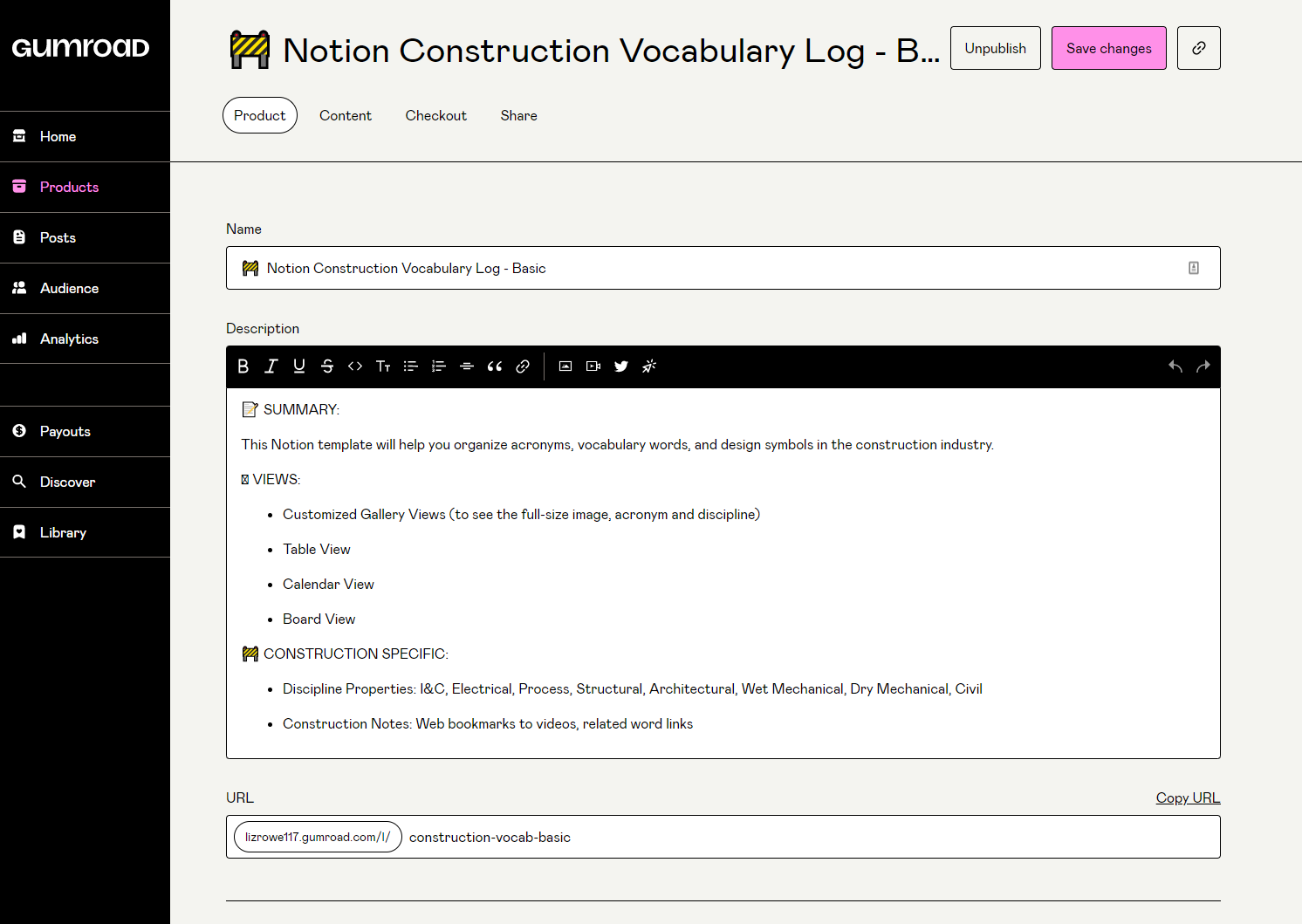 💳 Purchasing on Gumroad
I bought my website template on Gumroad. My favorite YouTuber - Ali Abdaal - had a great website. I found his website coder on Twitter and found out he was selling the code through Gumroad. Best $150 bucks I ever spent.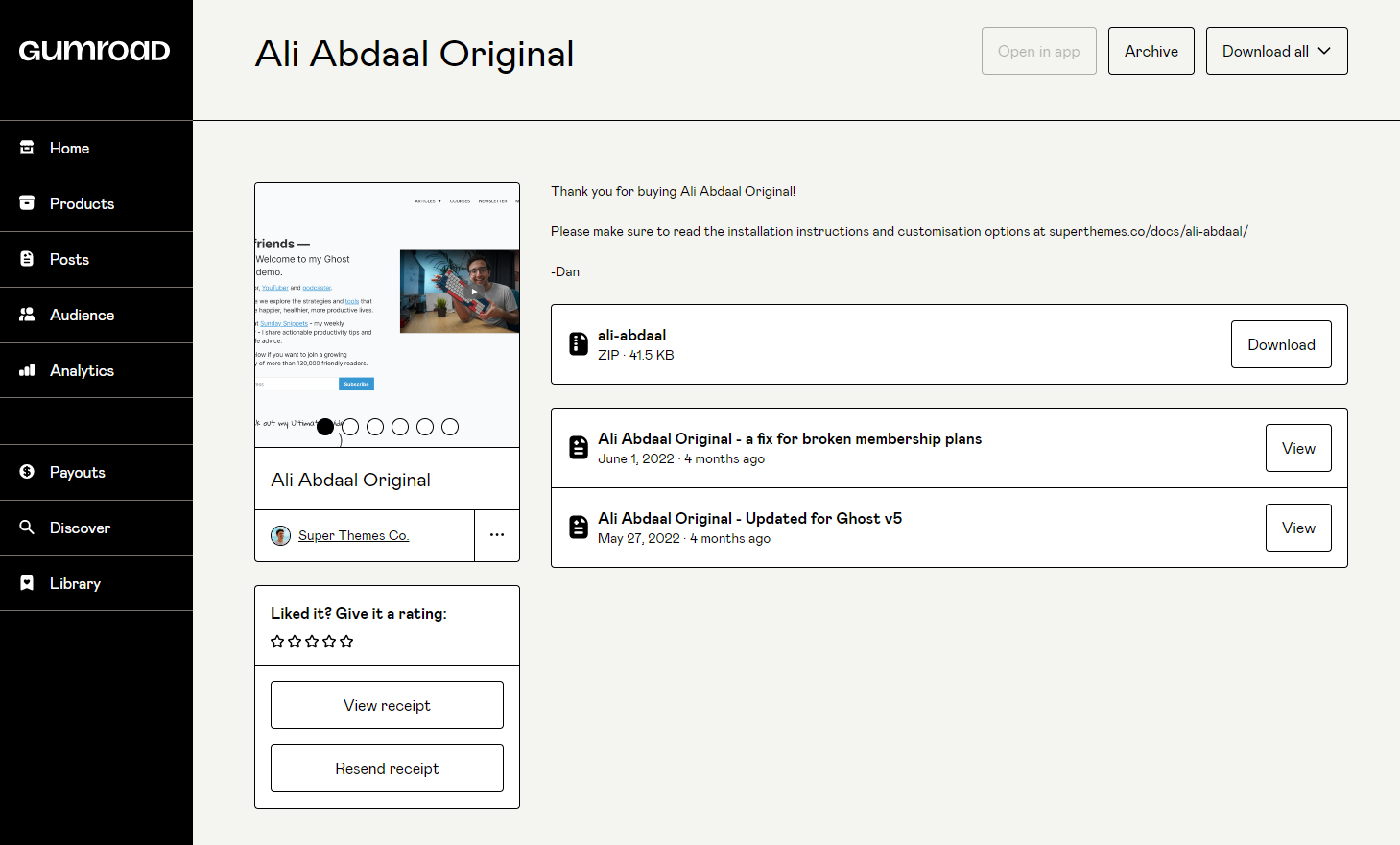 🎬 Related Video
I break down how I make money online - mainly through affiliates and selling online courses.